BlackBerry Q5 launched in Germany; QWERTY equipped unit comes only in black
10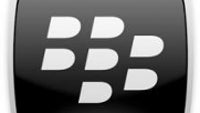 The entry-level
BlackBerry Q5
has launched in Germany and is available from O2. Even though we have
seen this device in a few colors
, the carrier is stocking it
only in black
and is offering it off-contract for €389 ($585 USD). Depending on the monthly data plan you choose, the device could be priced as low as €20 ($30 USD).
Similar to the other QWERTY equipped BlackBerry 10 model already available, the
BlackBerry Q10
, the device has a 3.1 inch display with a 720 x 720 resolution. Unlike the premium QWERTY on the Q10, which harkens back to the spectacular QWERTY on the original
BlackBerry Bold 9000
, the keys on the Q5 are much more basic and are not arranged with frets to help separate each row of letters more easily.
Earlier this month, the BlackBerry Q5 was launched in the U.K. and in South Africa. Originally expected in emerging markets, the device is not expected to see the light of day in the U.S. Last month,
a leaked picture showed off the BlackBerry Z5
which is expected to be the entry-level all-touch model for BlackBerry 10.
source:
Crackberry