Entry level BlackBerry Z5 image leaked
22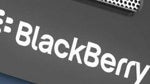 We know that BlackBerry is expecting to launch 6 models this year. So far, we have seen the all-touch
BlackBerry Z10
, the QWERTY equipped
BlackBerry Q10
and the emerging markets version of the Q10 known as the
BlackBerry Q5
. Now, images have leaked of a lower-priced version of the Z10 called the
BlackBerry Z5
.
Just like the Q5 offers a physical QWERTY that is not quite up to the standards as the one on the Q10, the Z5 looks to be a downscale version of the all-touch BlackBerry Z10 model. This device will probably find its way to emerging markets like India, China and parts of Asia. BlackBerry CEO Thorsten Heins had earlier hinted that there would be two high end, two mid-range and two entry-level BlackBerry 10 models launched this year. The BlackBerry Q5 and the BlackBerry Z5 would appear to cover the low end, entry-level market and the
just rumored BlackBerry A10
would cover the high end. The BlackBerry Q5 and BlackBerry Z5 would take care of the middle of the market.
Since the A10 is believed to be a high-end touch screen model, that would leave the Canadian manufacturer short
one high end QWERTY equipped device
. Back in March, Heins said that a
high-end BlackBerry 10 model would be coming for the holidays
. Whether this is the rumored A10, or another model with a QWERTY keyboard is unknown. The executive said that he was excited about this phone. All of the touch screen models this year, the Z10, Z5 and A10, should have a 4.2 inch screen with the same 768 x 1280 resolution. And both QWERTY-equipped models, the BlackBerry Q10 and Q5 have the same 3.1 inch screen with 720 x 720 resolution. This makes it easier for developers to write apps for all models at once.
source:
BerryFlow
via
TechKiddy