BlackBerry Q5 Review
8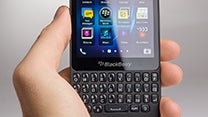 Introduction:
Earlier this year, the
BlackBerry Q10
and the
BlackBerry Z10
launched in hopes of bringing the company back on its feet. These phones were fresh, fast, and sleek, but also kind of expensive at the same time. Now, a third BlackBerry 10 OS smartphone has been released and it is meant to be a solution for those who can't afford the company's two other devices. Known as the
BlackBerry Q5
, it is a mid-range device combining the speed and fluidity of BB10 with the convenience of having a hardware QWERTY keyboard. Specs include a dual-core processor, 3.1-inch high-resolution display, 5MP camera, 8GB of storage and a battery of decent size. So without further ado, it is time to see what the BlackBerry Q5 has to impress us!
In the box:
Wall charger
microUSB cable
Stereo earphones with built-in microphone
Warranty information and other papers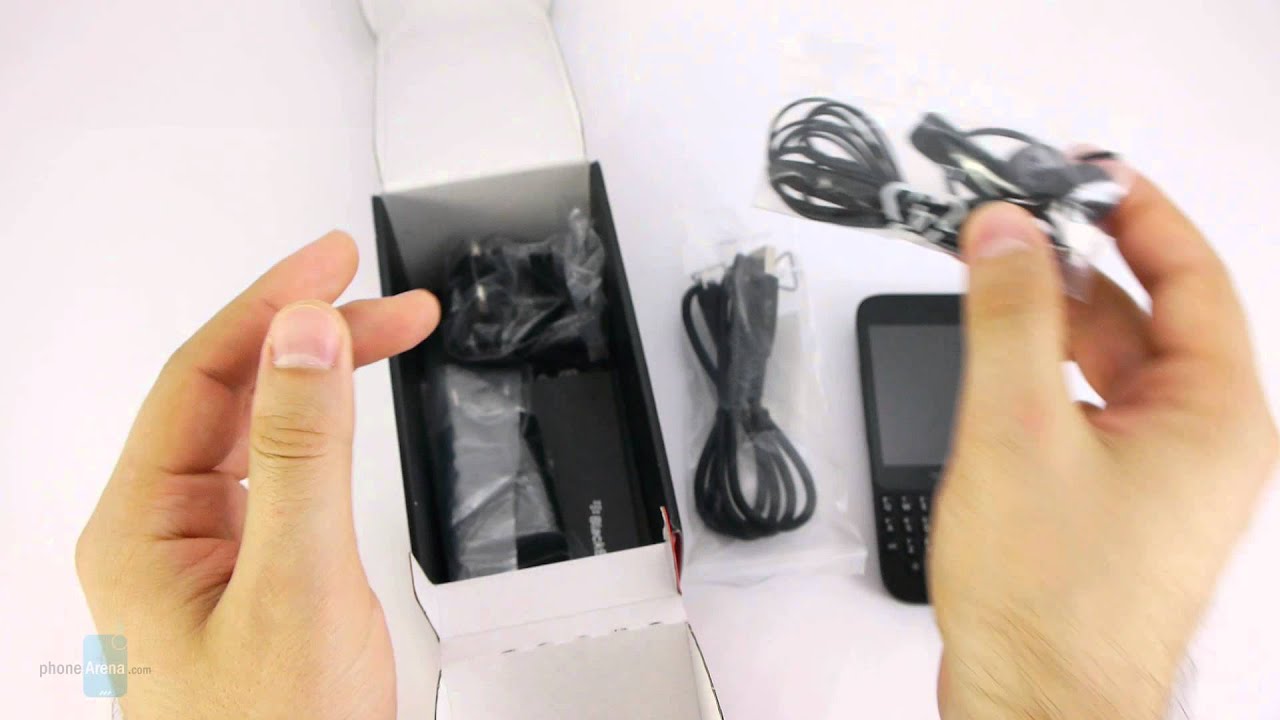 Design:
Yup, it is a BlackBerry alright, sporting a
form factor
that die-hard fans of the brand will instantly recognize. Just like the pricier BlackBerry Q10, the BlackBerry Q5 packs a 3.1-inch screen with a 1:1 aspect ratio, with a portrait-style QWERTY keyboard situated underneath it. The handset feels neither too big nor too small and it is compact enough to slide into pretty much any pocket. The rounded corners and sides are a welcome design feature as they make the BlackBerry Q5 fits very nicely in the palm. We find the handset comfortable to operate with a single hand since any button or area of the touchscreen is easily reachable, and two-handed usage while typing feels just as natural.
But there are several things we aren't quite thrilled by. One of them is how cheap the BlackBerry Q5 looks and feels with its squeaky plastic body. Sure, it should be durable enough to withstand the tests of time, but the appearance of the device is rather bland and uninspiring. At least there are
multiple color options
available, including not only black and white, but also red and pink. Another minor imperfection we're bothered by is the amount of finger smudge accumulating on the smartphone's matte plastic surface. We're testing the black BlackBerry Q5 version and we can confirm that finger traces stick to its body quite easily.
BlackBerry has chosen to place the lock key on the Q5's
top side
, which we find a suitable location as it is easy to reach regardless of which hand the handset is being used with. The volume rocker, positioned on the
right side
of the device, is raised, with clicky, easy to feel buttons.
We have to admit that the BlackBerry Q5's backlit
hardware keyboard
is pretty well made, with its raised, clicky, well spaced-out buttons. The slight tilt of the keys' surface makes them even easier to feel and press. If texting or writing emails are your top uses for a smartphone, then the Q5 won't disappoint.
Display:
Having a hardware BlackBerry-esque keyboard has its drawbacks, and one of them is that there's not much room left of the handset's front side. That's why the BlackBerry Q5 comes with a smallish
3.1-inch IPS LCD touchscreen
with an odd aspect ratio of 1:1. Of course, the UI of the BlackBerry 10 platform has been optimized to work on a display with such proportions, but activities like watching photos and video, or browsing the web cannot be enjoyed to their fullest.
On the bright side of things, the resolution of the BlackBerry Q5 screen is
720 by 720 pixels
(329ppi), which is why everything on it, from graphics and photos to small text in web pages, looks sharp and detailed. The color representation is neutral, which is actually a good thing as all hues are as saturated as they should be.
Using the BlackBerry Q5 outdoors can be challenging if there's too much sunlight. The screen is definitely bright enough, but its highly reflective surface has a negative impact on its visibility. Furthermore, fingerprints build up on the touchscreen's surface rather quickly.
Recommended Stories