BlackBerry Mobile Fusion launches with support for iOS and Android devices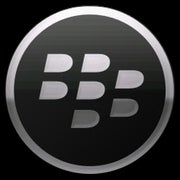 RIM officially launched its
BlackBerry Mobile Fusion management software
today, and as promised, it comes with support for devices running Android and iOS. The platform is aimed at enterprises, which can use it to manage multiple smart mobile devices from a single web-based interface. Of course, BlackBerry Mobile Fusion can be used with BlackBerry smartphones, the BlackBerry PlayBook, and with future BlackBerry 10 devices.
With BlackBerry Mobile Fusion, device managing can be done remotely and securely over an encrypted connection. Additionally, the software is capable of handling up to 10,000 devices simultaneously, and users are allowed to have more than a single device assigned to them. Here is a list of the software's core features:
Application and software management
Connectivity management (Wi-Fi®, VPN, certificates)
Centralized, easy to use, unified web-based console
Security and policy definition and management
Asset management
Configuration management
Security and protection for lost or stolen devices (remote lock, wipe)
User- and group-based administration
High scalability
Enterprises interested in BlackBerry Mobile Fusion may take advantage of the 60-day trial, which RIM is currently running. Individual client access licenses are available for $99 per user, or $4 per user monthly if billed on a yearly basis. Volume discounts are available as well.