BlackBerry KEY2 update brings users the July Android security patch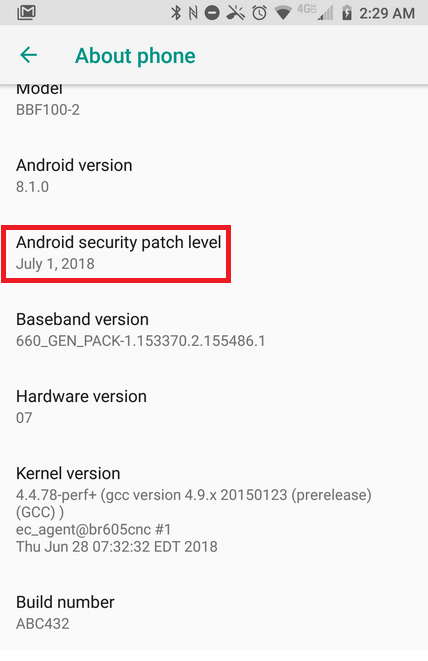 BlackBerry KEY2 receives the July Android security patch
If you own the
BlackBerry KEY2
, be prepared to receive the phone's first OTA update shortly. Since the phone comes out of the box with Android 8.1 Oreo pre-installed, you probably figured out already that this update doesn't contain the next build of Android. What it does offer is the July 1st, 2018 Android security update, and the removal of the Wi-Fi calling feature from the KEY2. The latter will probably be added back in a future update.
Once you receive notification that the update is available on your KEY2, you need to make sure that you are connected to a strong Wi-Fi signal or cellular connection. Additionally, you should have the 3500mAh battery inside your handset fully charged. Once you complete these two tasks, you are ready to install the update.
Because BlackBerry prides itself on the security of its devices, it offers the latest Android security update around this time each month; those sporting the unlocked
BlackBerry KEYone
should be receiving the July Android security update soon. If you do get impatient (and remember, OTA updates are pushed out on a staggered basis), you can try to manually coax out the update by clicking the Updates button on your KEY2 or unlocked KEYone.
Recommended Stories