BlackBerry KEY2 goes on pre-order in Europe, prices start at €650
1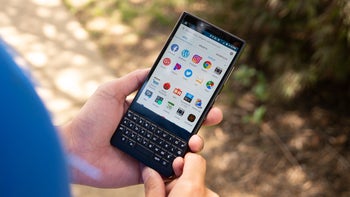 BlackBerry KEY2
is already
available for purchase in Canada
, while customers in the United States will get the smartphone on July 13. Starting today, BlackBerry fans living in Europe will be able to place KEY2 pre-orders as well, although shipments won't begin until July 16.
The smartphone is available through BlackBerry Mobile store, which ships products to around 30 European countries. The
BlackBerry KEY2
can be had for €649 (64GB model) or €699 (128GB model), and both versions come with dual-SIM support.
However, if you live in the UK, you'll have to come up with either £579 or £629 for the
BlackBerry KEY2
. Also, the BlackBerry Mobile store is selling various QWERTY, QWERTZ, and AZERTY keyboards, along with EU power supplies needed for the BlackBerry KEY2.
Finally, it's worth mentioning that the first 300 customers who land a BlackBerry KEY2 pre-order at the BlackBerry Mobile store will get free shipping for their orders. Not yet sure the smartphone is worth the money? You check out our full
BlackBerry KEY2 review
for in-depth details.