Six new video tutorials are released to help you setup your new BlackBerry KEY2
17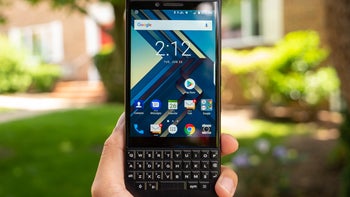 For example, one video shows you how to set up the fingerprint sensor. It so happens that this sensor on the KEY2 is in the same location it was found in the
KEYone
, which is embedded (quite cleverly we might add) inside the space bar belonging to the physical QWERTY keyboard. Another video shows how to set up shortcuts using the physical QWERTY keys. For example, you can assign Instagram to the letter "I" and IQ Test to "i." Each letter can be assigned two different tasks.
Other videos show you how to install a SIM or microSD card on the device, how to change the wallpaper on the screen, and how to power up/down the phone. You can find all six videos directly below.
Study the videos and when you do go to pick up your BlackBerry KEY2, you'll already know how to set up the device.