BlackBerry "Jakarta" and other Foxconn produced BlackBerry models, will debut at MWC
5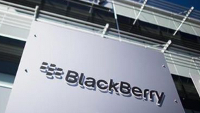 When John Chen took over as CEO of BlackBerry from Thorsten Heins, one of his first accomplishments was to ink a 5 year pact with contract manufacturer Foxconn. Under the terms of the deal,
Foxconn designs, produces, and takes care of the logistics for a line of low-end phones
for the emerging markets. Terry Gou, the chairman of Foxconn, said on Sunday that his company, along with BlackBerry, will display some of the new devices at MWC next month in Barcelona.
While Gou didn't mention the exact number of phones that will be revealed next month, one of them could be the BlackBerry Jakarta. This is believed to be one of the new entry-level models that is expected to be heading straight to Indonesia. Despite CEO John Chen's insistance that
the majority of the new BlackBerry models will feature a physical QWERTY
,
the Jakarta is an all-touch handset
.
The beleaguered manufacturer is getting a great partner in Foxconn, according to Gou. While he did praise the BlackBerry 10 platform for its strength in security, he said that the company is lacking in its manufacturing capabilities, something that Foxconn can help them with, according to the executive.
"We are working with them to design a new device, and we will showcase multiple devices at the trade show in Barcelona in February."
-Terry Gou, chairman, Foxconn
Besides Indonesia, Mexico is one of the countries expected to receive the new BlackBerry phones, according to a statement released by Foxconn. In addition to the current 5 year deal, Foxconn says that the two will combine on investments and global marketing.
source:
FocusTaiwan
via
BerryReview