Report: New BlackBerry Jakarta won't have a physical QWERTY
16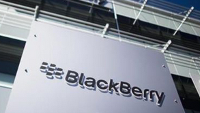 For all its talk about turning over a new leaf and getting back to the things that once made BlackBerry the most desired smartphone in the world, it seems that the Canadian OEM could be on the verge of another big blunder. It appears that
the rumored BlackBerry Jakarta handset coming from Foxconn
will not offer a physical QWERTY keyboard. A report published on Monday states that the first handset to be built as a result of the five-year partnership between BlackBerry and contract manufacturer Foxconn, will launch sans the one major feature that is a selling point for the OEM in Indonesia, where the phone is expected to be available first. Offering 3G connectivity, the handset is supposedly due in March or April.
Emerging markets are important for BlackBerry's survival. Of the 4.3 million handsets that the company sold in the third quarter, 3.2 million were running BlackBerry 7 OS. That is why it seems somewhat surprising that besides the lack of a physical QWERTY keyboard, the Jakarta will be powered by BlackBerry 10. Does this signal the end of BlackBerry 7? Why kill off the OS that accounted for the lion's share of sales in the last quarter?
Hasn't BlackBerry learned anything from 2013?
New CEO John Chen has been talking a good game
, and no one has doubted the company's attempt to focus on the emerging markets with the five-year partnership it has agreed to with Foxconn. But why compete with low cost Android handsets, not to mention the
Nokia Lumia 520
, if you're not going to put your best foot forward. For BlackBerry in emerging markets, that means offering a phone with a physical QWERTY and BlackBerry 7 OS.
Why does it feel like BlackBerry is setting itself up for its next disaster?
source:
BGR