Watch BlackBerry CEO John Chen discuss the OEM's deal with Foxconn on CNBC
2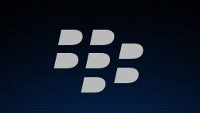 CNBC, for those disinclined to watch financial-type shows, is the stock trader's cable channel with an emphasis on business and investing. The ticker you see on the bottom delivers real-time stock quotes directly from the NYSE, NASDAQ and AMEX. Considering that one of the big stories affecting stocks on Friday was
BlackBerry's huge $4.4 billion quarterly loss
(which included a huge write down of BlackBerry 10 models that are depreciating by the day), you could understand why the Canadian OEM's Chief Executive would be a hot interview.
So John Chen was brought in, miked up, and sat down to talk on the air. One of the topics was the five-year deal inked with Foxconn under which the contract manufacturer will develop, produce, and handle inventory of new BlackBerry models. It's a fascinating interview because it reveals Chen's thought process. The executive explains that with handset sales down and fixed costs and inventory costs too high, Chen has laid off those risks to Foxconn, who he says has tremendous assets in the supply chain and is able to get costs down. He also praises their capabilities in logistics. For its part, BlackBerry is providing the software.
The phones being designed and produced by Foxconn will be entry and mid-level models. In return for taking on the risk, Foxconn gets some of the profit margin. According to Chen, BlackBerry will get a certain return and anything above that amount will be split by Foxconn and BlackBerry. And just as
written out by analyst Brian Blair in his open letter to Chen
that we told you about a couple of days ago, the BlackBerry CEO reveals that both BlackBerry and Foxconn will go after the emerging markets. He actually sees an "uptick" in handset revenue.
For BlackBerry fans who grew accustomed to questionable management, including the brief reign of Thorston Heins, you will probably be impressed by what you hear from John Chen, who seems to have a battle plan all ready in an attempt to make BlackBerry profitable again.
source: CNBC via
BerryReview