BlackBerry 10 gets 19,071 new app submissions in last two days; stock soars 11% in Canada
11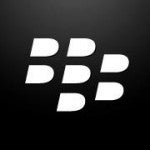 Things are really beginning to fall into place for RIM. One area where BlackBerry appeared weak was with the number of available apps in BlackBerry App World. RIM CEO Thorsten Heins has stated that
the size of an App Store doesn't matter
and that RIM plans to carry the top 200 to 400 apps in each country and region. It is estimated that 70,000 apps will be available by the time the
BlackBerry Z10
and BlackBerry
X10
are launched. In an effort to add more apps,
RIM held three Port-a-Thons
where Android developers could receive
$100 for each of their apps
they submit to BlackBerry 10. In addition,
RIM handed out its BlackBerry 10 Dev Alpha all-touchscreen phone to developers
and plans on
launching one for its BlackBerry X10 model
with a physical QWERTY on board, sometime after January 30th.
15,000 more were sent in over a 37 hour period
. That was followed by the last Port-a-Thon which just ended with
19,071 apps sent to RIM
in just 36 hours, according to a tweet sent out by RIM. That works out to 529 apps per hour or $52,900 from RIM's coffers.
Meanwhile, while the U.S. markets were closed on Monday to observe the birthday of Dr. Martin Luther King Jr., Canadian markets were open and the continued good news about RIM topped by
the video we showed you comparing the BlackBerry Z10 quite favorably with the Apple iPhone
, got investors in a buying mood. Last week, we showed you the Island Reversal on RIM's stock chart which is a bullish pattern. On Monday, the shares soared
nearly 11%
to close at $17.41 CD, up $1.70 CD. Of course, RIM has a long way to go to reach its all time high which was above $140 USD in 2008.
source:
RIM
via
Pocketlint