BlackBerry 10 SDK arriving to developers on December 11th, two months before first devices launch in Feb 2013
10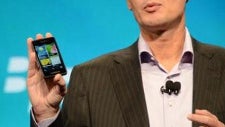 RIM is getting ready for its big
BlackBerry 10 launch
, and it will launch the BB10 Gold SDK for developers on December 11th. This will give developers around two months to bring their newest apps until the first devices arrive. Devs will get an early SDK release with important fixes so they have even more time up front.
Research in Motion is holding its BlackBerry 10 launch on January 30th, and will initially introduce two devices, one typical 'Berry with a keyboard, and another, modern touchscreen phone.
Here are the six dates RIM has highlighted in its latest announcement:
November 29 – BlackBerry 10 SDK update.
November 29-30 – BlackBerry Jam Asia (in Bangkok, Thailand).
December 11 – BlackBerry 10 Gold SDK launch.
January 21 – Deadline to have apps submitted to the BlackBerry App World storefront for the 10k Developer Commitment where we guarantee $10,000 USD revenue in the first year.
January 30 – BlackBerry 10 launch events.
February 5-6 – BlackBerry Jam Europe (in Amsterdam).
Two months sounds like just enough time for committed 'Berry developers, but it would be challenging for RIM to convince developers on other platforms to switch. We'll soon learn how well the company did.
source:
BlackBerry Developer
via
The Next Web