Gorgeous MMORPG Black Desert now up for pre-registration on iOS and Android
3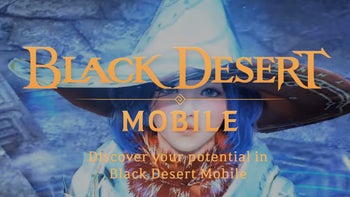 Black Desert is a gorgeous looking MMORPG (multiplayer online role-playing game) that's been launched on consoles (PlayStation 4 and Xbox One) this year after spending four years on the PC. Did we mention that Black Desert looks amazing? You should try it on PC since it's free to play.
If you're not really a PC or console gamer, you'll have your chance to try out Black Desert very soon since developer Pearl Abyss announced that the mobile version is now available for pre-order on the iOS App Store and pre-registration on the Google Play Store.
We also know that Black Desert Mobile will be launched in Southeast Asia, North America, and Europe in December. However, we believe that a little bit of warning is in order before you invest in the game. Black Desert is one of the grindiest MMORPGs out there, so prepare to spend a lot of time in the game if you want to make any progress at all.
On a more positive note, Black Desert has the most impressive character creator that we've seen in a game to date. Now, if you're ready to check the game out, simply head to the
App Store
or
Google Play
and pre-register to know when exactly Black Desert Mobile can be played. Also, a lot of information about the mobile version of the game is now available on the
official website
.