Big Red has 8-inch slate coming?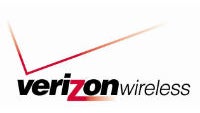 As most of you know, Verizon has its own branded 7 inch slate called the
Verizon Ellipsis
. According to a document, the Ellipsis might soon have a brother. An 8 inch tablet produced by Taiwan manufacturer Quanta, is currently getting its i's dotted and t's crossed. The most recent visit was paid to the Bluetooth SIG, where the tablet passed with flying colors, and Bluetooth 4.0.
The model number of the tablet is QTAQZ3, and it will have Wi-Fi inside, along with connectivity to Verizon's pipeline. What is unknown at this point is the OS powering the slab. Verizon's 7 inch Ellipsis has Android inside. The latter device is selling for $49.99 with a signed two-year pact.
Once Verizon introduces the 8 inch tablet officially, we should have information on pricing and availability.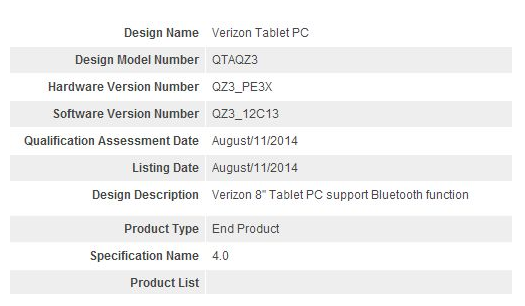 Verizon has an 8 inch tablet coming, that just made it through the Bluetooth SIG
source:
Liliputing
via
Ubergizmo