Beyond Quad HD: Wallpapers for your 1440 x 2560 phone (Galaxy S6, LG G3 and G4, Note 4, DROID Turbo, Nexus 6)
2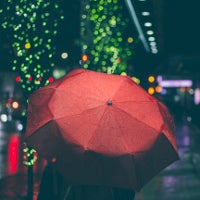 A super high-res, Quad HD (1440 x 2560) display needs an appropriately high-res wallpapers, that much is for sure. But manufacturers bundle only so many backgrounds with you fancy new smartphone, and sooner or later you'll find yourself looking for a change. That's where we come in.
Despite what the internet may have you think, finding quality wallpapers that aren't generic-looking
and
are sufficiently high-res, is tougher than it should be. The reason for this is mainly wallpaper repositories who need to drive traffic by locking in people searching for one, but don't actually have the database to keep them on the site. The solution? Same wallpapers that already exist in their archives, but up-scaled so that they seem high-res enough. As you can guess, stretching the image is detrimental to its quality.
Find below our new selection of wallpapers for your smartphone, all of which are beyond Quad HD even. Generally speaking, this will translate into an even sharper-looking image on your screen, so don't be afraid to give them a spin even if your phone is 720p or 1080p.
Download the original images from HERE
.
Wallpapers for your 1440 x 2560 phone (Galaxy S6, LG G3 and G4, Note 4, DROID Turbo, Nexus 6)