Best phones you can buy on Verizon Wireless right now (2015 edition)
8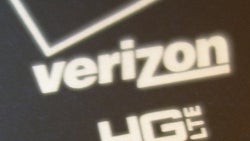 Verizon Wireless is one of the largest carriers in the United States, engaged in a tough battle with AT&T over subscribers, plans, and - naturally - smartphones.
Known for its rock-solid coverage all across the nation, Verizon was the first to roll out a 4G LTE network that can now claim the title of the network that covers the most Americans.
What are the best phones you can buy on Verizon Wireless to make perfect use of its great network? We have selected the best phones available on Verizon right now, with something good at every price point and at every screen size. Take a look right below.
Phablets on Verizon: $299.99 (on a 2-year contract)
Apple iPhone 6 Plus
Apple's iPhone 6 Plus with its 5.5-inch display and a 1080p resolution does not sound exactly like a spec monster, but if you shake off some prejudices towards Apple, you could stumble upon some interesting research about the very little actual real-life benefit of Quad HD displays on a smartphone. The iPhone 6 Plus also packs the Apple A8 system chip, which has proven to be the fastest CPU on the market right now (on par with the Nexus 9, but unmatched when we look at phones). The 8-megapixel camera of the 6 Plus also features optical stabilization, and captures excellent images.
Samsung Galaxy Note 4
Verizon Wireless is offering the Samsung Galaxy Note 4, and it's one of the best large-screen Android phones currently available. With a 5.7" Quad HD display, a powerful Snapdragon 805 system chip, one of the best cameras out there (16-megapixel shooter), 32GB of internal storage, and a large battery, the Note 4 checks all the boxes.
Best of Android and iOS at a regular size on Verizon: $199.99
Motorola Droid Turbo

The Motorola Droid Turbo is one of the reasons we love Verizon Wireless: the phone is available only on Verizon, and it is an absolute monster with a gigantic battery that grants you peace of mind and frees you from a life of wall-hugging. With a 5.2" Quad HD display, Snapdragon 805 system chip, and a 20-megapixel camera, it is also extremely well-equipped when it comes to silicon power.



Apple iPhone 6

Apple's iPhone 6 has quickly proven that people crave large-screen iPhones, and if you don't like extremely large devices, and prefer the simplicity of iOS and the richness of its ecosystem, the iPhone 6 is a no-brainer. We've already mentioned the specs when speaking about the iPhone 6 Plus, and save for the smaller display and lack of optical stabilization in the camera, the iPhone 6 is identical to its larger sibling.



Affordable Verizon phones: $99.99
Motorola Moto X (2014 edition)

The 2014 edition of the Motorola Moto X is a phone that fixes many of the shortcoming of the 2013 Moto X - it's upgraded to a perfectly adequate 5.2" 1080p display, a more powerful processor, and improved camera. At the same time, the Moto X retains awesome features like Active Notifications as well as always-on Google Now.



HTC One (M8)

The HTC One (M8) is two things: it is one of the most stylish Android phones, and it is wicked fast. Forget about specs for a second - HTC has optimized Sense to perfection and it flies, while often over-packed with silicon phones from Samsung, fail to achieve the same speed and smooth performance. This does not mean that the One (M8) is ill-equipped with specs: it is just a bit older than the rest and approaches the end of its lifetime, but hey, that's why you have a lower price on it.



Budget Verizon options: Free
LG G3
LG's G3 is the best budget phone on Verizon. Released in the summer of 2014 as one of the very first phones with a Quad HD display, the LG G3 sports a 5.5" screen with ultra thin bezel, a fast, Snapdragon 801 system chip, and a 13-megapixel camera with optical stabilization, and comfortable controls on its back. The downside to it? That ultra-sharp display eats up battery quickly, and comes with a strange oversharpening effect and poor contrast.
Other note-worthy Verizon phones
HTC One (M8) for Windows
The world does not end with iOS and Android, so it's only natural to look at not so mainstream territories. Windows Phone is a nice operating system that still lacks the games and many of the apps, but for all else works smoothly with a likable interface with Live Tiles. The HTC One (M8) for Windows brings style and fast performance to it, and it's the best Windows Phone money can buy on Verizon Wireless.
BlackBerry Q10

Sadly, Verizon does not sell the BlackBerry Passport, which is definitely the most interesting 'Berry. Still, if you are one of the few remaining BlackBerry loyalists, and you don't want to spend a fortune on a phone, the free BlackBerry Q10 is a good phone that offers the tactile satisfaction of a physical, QWERTY keyboard.