The best AT&T phones to buy in late 2022 [Buyer's guide]
7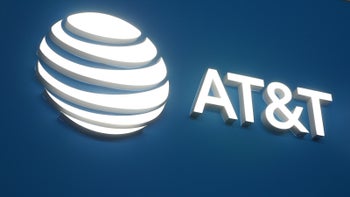 As one of the big three US carriers,
AT&T
is responsible for providing wireless services to over 100 million people. Its 4G wireless services cover over two thirds of the population, enabling anything from staying connected with friends and family to watching TV on the go. AT&T's next-generation 5G network is growing steadily and now covers dozens of markets across the US.
Naturally, AT&T offers some of the best phones you can buy today: the newest iPhones, the latest Samsung Galaxy phones, and anything in between to fit any need and budget. But with dozens of great options available, picking becomes quite a challenge. So, which are the best AT&T phones to get in 2022?
Best AT&T cell phones available right now:
Apple iPhone 14 Pro Max — The best large iPhone.
Galaxy Z Fold 4 - Probably the best foldable phone right now.
Google Pixel 7 Pro - The best stock Android phone at a reasonable price.

Samsung Galaxy S22 Ultra – One of the best AT&T Android phones, with powerful camera zoom, big battery, 5G, and an S Pen.
But how to choose the best phone?
First up, you have to consider your budget. While going with a more affordable phone is often times sensible and logical conclusion, in reality a premium flagship would often be a better value as it would not only receive software updates for longer, but will also be a better value overall.
Next up, make sure to consider your ecosystem preferences. If you've been using iPhones for years and have no reason to get out of the ecosystem, purchasing a Samsung phone would make zero sense. The same applies to the same scenario but viewed from the other camp—getting an iPhone probably wouldn't be a best fit for someone who has surrounded themselves with Android-centric software and hardware. It's a whole different story if you are dissatisfied with your usual ecosystem of choice. If that's the case, then the world's your oyster.
Finally, you have to consider the size. While a rule of thumb is that the largest phones are the most advanced ones, you can still get a compact capable phone, like the iPhone 14 Pro, or a foldable device, like the Galaxy Z Fold 4.
iPhone 14 Pro Max/iPhone 14 Pro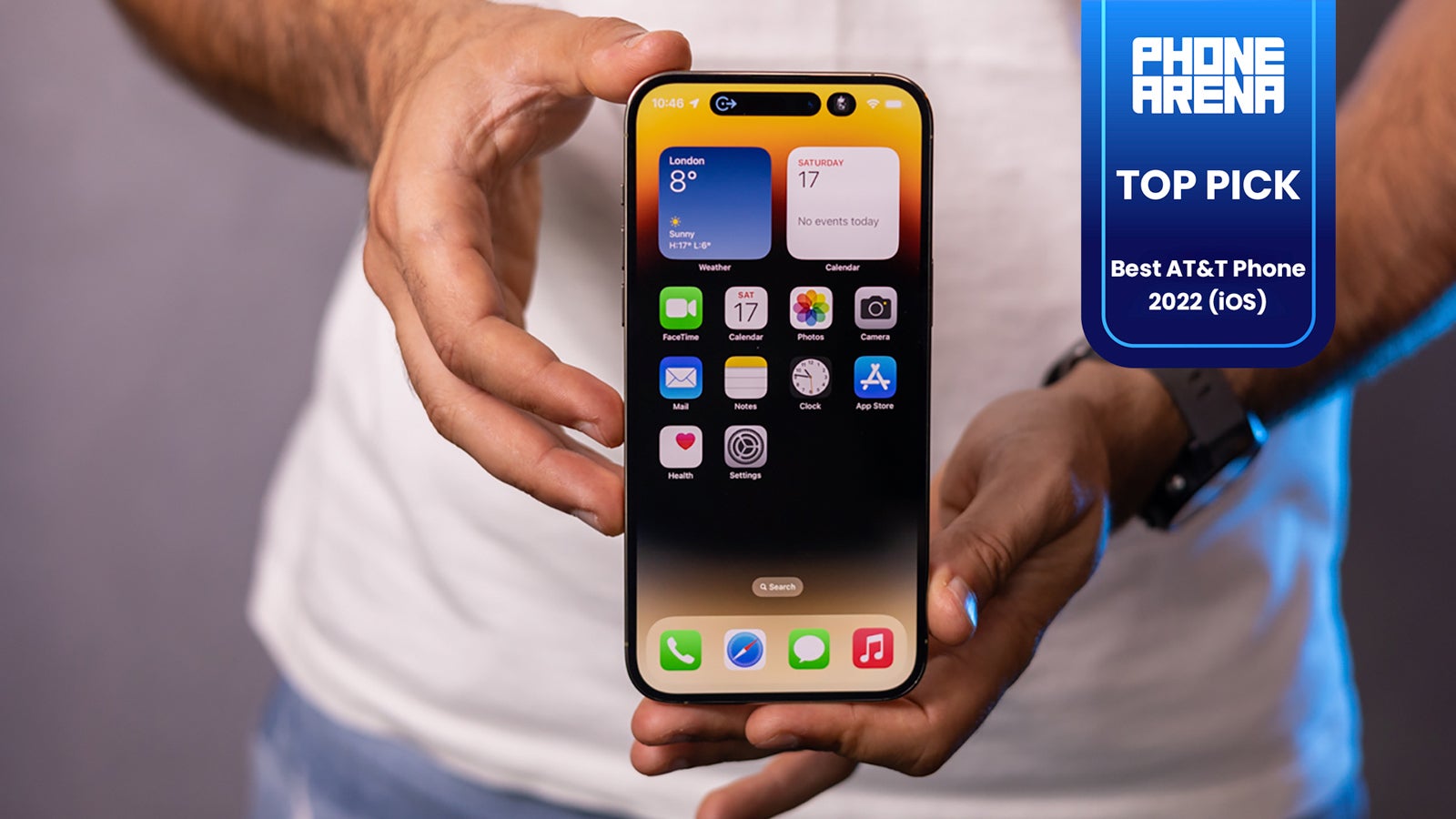 Apple's big boy, the
iPhone 14 Pro Max
, is a phone that hardly needs an introduction. It's Cupertino's top weapon of choice for late 2022 and 2023, with multiple important changes that will certainly be built upon with upcoming iPhone generations. It's easily the best way to experience the Apple ecosystem, even though that it commands a hefty price tag.
The iPhone 14 Pro Max comes with a Dynamic Island pill cutout with various functionalities baked into the interface, improved performance thanks to the new Apple A16 Bionic chip, an Always-On Liquid Retina XDR display with 1-120Hz refresh rate, a 48MP camera with improved low-light sensitivity, snappier 5G connectivity thanks to a new Qualcomm modem, Cinematic mode at 4K24/30fps, improved FaceTime camera, Emergency satellite connectivity, and a new Deep Purple color joining the roster.
Meanwhile, the iPhone 14 Pro is basically the same phone save for the smaller size, and logically—battery and display. Pick the one that best suits your size preferences.
On AT&T, you can usually get the iPhone 14 Pro and iPhone 14 Pro Max much cheaper than usual if you trade-in an eligible device. AT&T also allows you to get a massive write-off if you opt-in for a new eligible unlimited cellular plan.
Samsung Galaxy Z Fold 4
Probably the best foldable phone right now
The
Galaxy Z Fold 4
is currently the pinnacle of Samsung's foldable phone design. The phone perfects the foldable formula and introduces important software features that improve the functionality and make much better use of the screen real estate. For example, you get a handy dock, similar to the one you can get on Samsung's tablet lineup, making the Galaxy Z Fold 4 a much more capable multi-tasking machine overall.
In terms of specs, we are looking at a 7.6-inch inner display that fold inwards, aided by a 6.2-inch cover display, which is surprisingly useful despite its much narrower size. The phone is powered by Qualcomm's latest Snapdragon 8 Gen 2 chipset, has 12GB of memory that should be enough for even the heaviest of multitaskers, and starts at 256GB of storage (but maxes out at 1TB).
The camera setup is the same as the one you'd find on the Samsung Galaxy S22 and Galaxy S22 Plus, so it's very good, but definitely not as head-turning at the loadout you'd get on the Galaxy S22 Ultra.
Additionally, you can also grab an S Pen stylus to use with the foldable phone, greatly improving the potential utility of the device.
Google Pixel 7 Pro
The best stock Android phone at a reasonable price.
Stock Android? Check. Better performance? Technically, yes. A potent camera? For the most part. Smarter? You got it!
The
Pixel 7 Pro
is a phone that brings all of this and a lot more in package that has a pretty appealing price tag attached. The Google Pixel 7 Pro is a phone that puts the focus on the overall user experience and doesn't go into a senseless brawl for raw power. Instead, it relies on a user experience fueled by the machine learning and artificial intelligence that's ensured by the custom Tensor G2 processor on deck. Developed in collaboration with Samsung, this one improves on the original by employing newer mid-range cores, making it more adequate.
The camera is another area in which the Tensor G2 aids the Pixel 7 Pro to shine. The hardware of the main camera is mostly unchanged, but we have a new 5X telephoto camera that builds on the 4X one found in the Pixel 6 Pro, and Google has also neatly introduced a dedicated 2X camera mode that crops from the 50MP main sensor to output 2X images.
And on AT&T, you can enjoy some really big savings on the Pixel 7 Pro by trading-in an eligible phone.
Samsung Galaxy S22 Ultra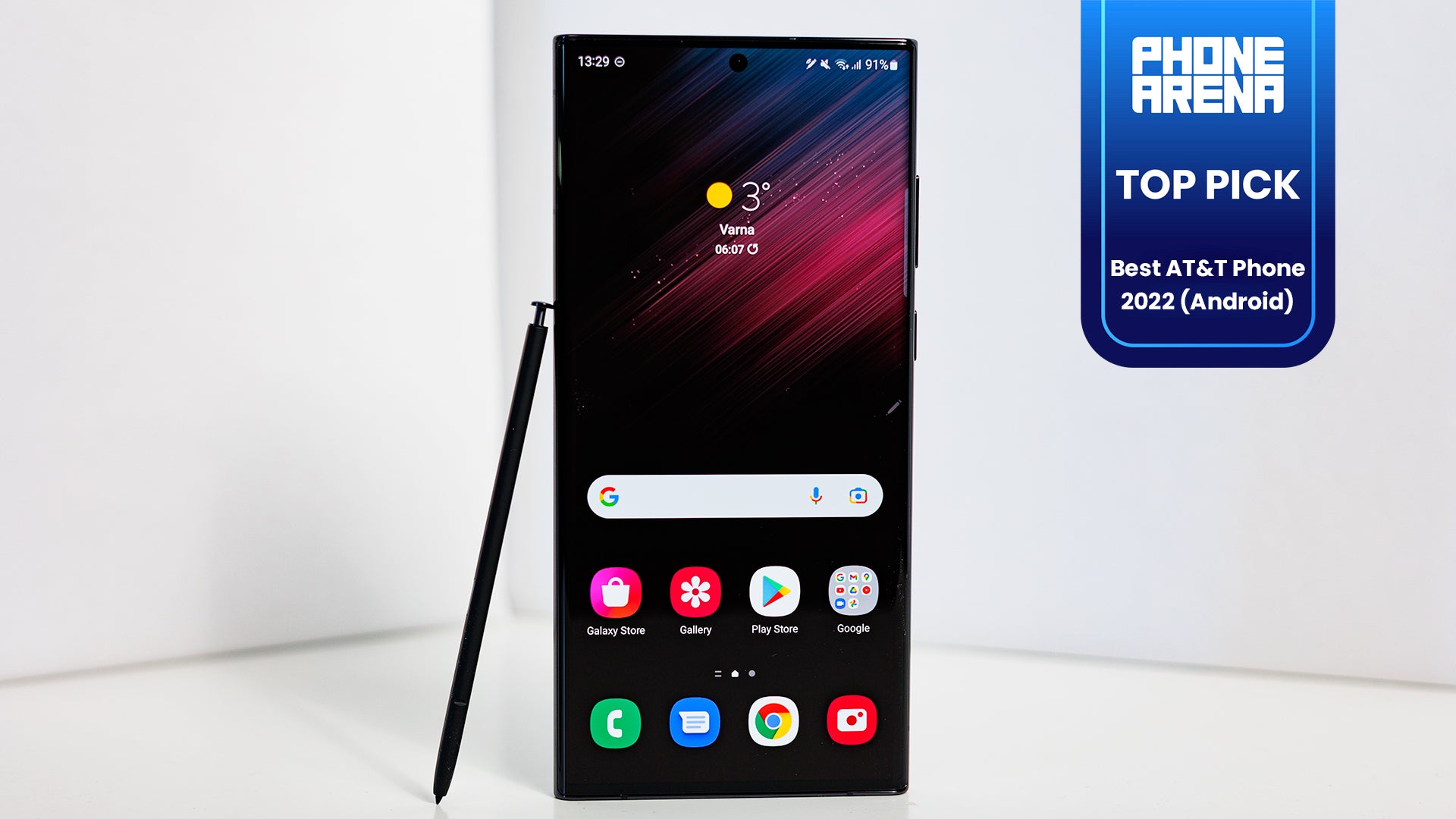 Samsung's heavy-hitter for 2022, the
Galaxy S22 Ultra
, is a phone that seemingly has it all: a superb design with a built-in stylus, top-notch hardware, and probably the most capable camera system available right now. Powered by either the Snapdragon 8 Gen 1 or the Exynos 2200, depending on the region, with 8GB of RAM and 128GB of storage in the base version (but going up to 1024GB in the most premium version), and with a 10X periscope lens that brings everything close to you, so to speak, the Galaxy S22 Ultra is a phone that has it all.
Powering all up is a 5,000mAh battery, which is okay for the needs of the phone but definitely could have given us even better battery life with a more efficient processor included. Rumors say the Galaxy S23 Ultra could be powered by such a more efficient chip, namely the Qualcomm Snapdragon 8 Gen 2, so we have very high hopes that the
Galaxy S23 Ultra
would bring big improvements to the mix.
On AT&T, the Galaxy S22 Ultra can be yours for way less than usual with an eligible trade-in, and the carrier usually hosts some pretty lucrative
Galaxy S22 Ultra deals
.
Can I get a free phone from AT&T?
Depending on the details of a particular deal or a promotion that's currently going on at AT&T, you could technically get a new phone for $0.00 down payment. Of course, it's not as easy as it sounds, as the carrier will most often require an eligible trade-in and/or an eligible new cellular line to be opened before you could reap the rewards and score your "free" phone.
Are phones from AT&T sold locked?
Yes, unless otherwise stated, you should presume that all new AT&T phones are sold locked to the carrier's own cellular network. They are eligible for unlocking, though. The eligibility will vary per device and per customer, but in the most common case, you will be eligible to get your phone unlocked if you've fully paid off your phone, either via your regular monthly bills or paid off early, don't have a past due account balance, and haven't reported your phone as lost, stolen, or involved with any kind of fraud. If you have an AT&T Prepaid phone, you need to have six months of service on the AT&T network.
To submit an unlock request, you can either use your device's Unlock app (if it has one), or submit your IMEI directly to
AT&T's device unlock page right here
. To find your IMEI, dial in *#06# in your phone app.