Best Verizon phone deals right now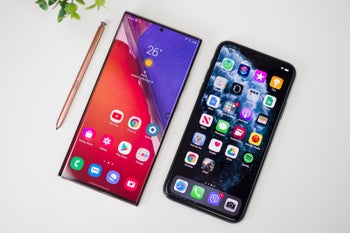 Verizon is the largest mobile carrier in the US and as such, plenty of people are interested in either renewing their contract and getting a new phone or just switching from another carrier. Verizon, as well as all other carriers, constantly have temporary promotions and discounts on certain phones. But keeping track of all that is not easy.
Deals change almost weekly and whenever a new phone comes out, there's usually some special offer that involves it as well. The best deals usually involve opening a new line with the carrier, so whenever you're planning to do that, it's always better to wait a bit and take advantage of a deal that might save you hundreds, if not even a thousand dollars.
That's where we come in! In this article, we'll do our best to compile the best phone deals Verizon has at any given point, so you can make an informed decision.
So, let's see what Verizon has to offer when it comes to phone deals right now.
Buy one Samsung Galaxy Note 20, get one for free
Save $350 on iPhone 11 Pro and 11 Pro Max
Save $200 on Motorola edge+
Again, you can save additional $550 if you trade in your old phone.
Save $400 on Samsung Galaxy A71 5G
Save $430 on Samsung Galaxy A51 5G
Save $180 on Motorola Moto G Stylus
Get an iPhone SE for free