Best new Android and iPhone games (March 16th - March 21st)
2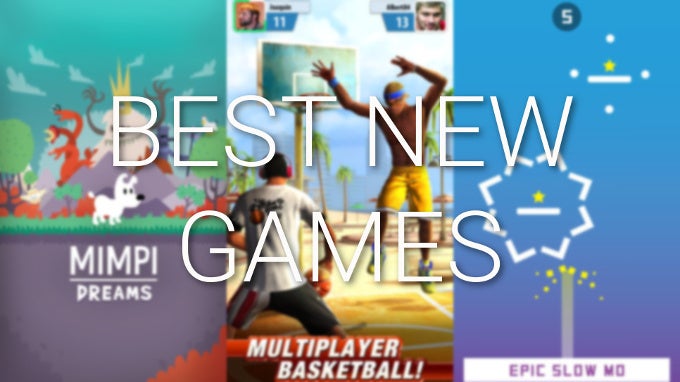 The end of March brings us a bunch of great new games for both Android and iOS. Our job here is to pick the very best ones, so that you don't have to go through the bad ones.
Headlining our selection this week is a real-time strategy with great graphics and a dynamic gameplay that launches first for the iPhone. We're talking about Winterstate, where you take command of a convoy of deadly combat vehicles to fight against the dangerous Burners squad.
The runner up for the best new game this week is an indie release called Mimpi Dreams, a charming platformer with a distinct visual style and a laid-back gameplay that will allow you to get through the end of the game without feeling utterly despaired by super challenging gameplay.
For this and all the other best new Android and iPhone games of the past week, take a look right below.
Winterstate
Price: Free
Genre: Real-time strategy
Take command of a convoy of deadly fighting vehicles, as you hit the road with the legendary Knuckle Sam and his band of Runners. Under the banner of Sam's Winterstate you'll build a powerful force, repel raiders and take the fight back to The Burners - a powerful and deadly threat, hellbent on destruction.
Mimpi Dreams
Price: $3
Genre: Platformer
Mimpi pees on everything, to mark his dream territory like dogs are supposed to. In this mix of a platformer and adventure, the Mimpi dog has to save his friends by manipulating the environment of 5 illustrated worlds, and solve some puzzles along the way. Mimpi Dreams is a casual game that is made to be finished and not ridiculously difficult.
Doofus Drop
Price: Free
Genre: Platformer / Runner
Doofus Drop is quite the different game: with a distinct graphics art and a gameplay based around fart jokes. You send Doofus flopping down treacherous mountain slopes by farting your way through hillside hazards like garbage eddies, giant forks, pits of worms, and the occasional comedic disembodied head. Collect stars to buy fabulous upgrades and powerups for your Doofus-launching gear, and see if you're drop-tacular enough to earn the coveted Golden Streak: the ultimate cycling machine.
Frantic Architect
Price: Free
Genre: Casual / Builder
Frantic Architect is a one-finger physics-based builder. Block by block, shape unique and unusual towers. Reach for the sky by building the tallest tower or stay closer to the ground by creating a structure with as many blocks as possible.
Basketball Stars
Price: Free
Genre: Sports
Basketball stars features fast-paced, authentic 1v1 multiplayer basketball, with great graphics and fully customisable 3D players with a variety of environments to play in. You get to play both offense and defense: show your skills, moves and fakes to juke out your opponent and shoot for the basket on the offensive end, while when playing D stay in the face of the attacker, steal the ball, and time your leaps to block their shots.
Barrier X
Price: Free
Genre: Racing / Arcade
Barrier X is a super-speed racing / arcade game with Tron-like graphics style. You speed up your spacecraft every 15 seconds and escape from barriers if your reaction speed is up to par. The game comes with new features on each level, and it grants you the option to unlock a new level after 30 seconds of flight. It also features catchy beats of electronic music tuned to the fast pace of the game.
7 Mages
Price: Free
Genre: RPG
7 Mages is a role-playing game, where you have to make tactical decision to win turn-by-turn battles. The story revolves around legendary Roven Island is said to be the place where the gods rested after they created the world. The earth, water and air there are still imbued with magic, which lures magic prospectors. These prospectors conduct savage raids at regular intervals on one of the unnamed villages on the island, robbing the hard-working peasants of most of their harvest. And so, one day, the peasants put together the last of their coin and hire the mages to protect them.
Disney Magic Kingdoms
Price: Free
Genre: Simulation / Builder
Disney Magic Kingdoms is a sim builder, where you get to create a fantastical Disney world of your own. You get to include charming attractions such as ""it's a small world,"" Monsters, Inc. Laugh Floor and Space Mountain from Disney Parks around the world, including Disneyland, California Adventure, Walt Disney World, Tokyo Disneyland and Disneyland Paris.
Curvulate
Price: Free
Genre: Casual / Reaction
A new endless game, Curvulate requires you to tap at the right time to jump forward through obstacles.
Monster Mountain
Price: Free
Genre: RPG
An enchanting world of dark fantasy, Monster Mountain is a role-playing game, where you collect characters, level up, and take down Monster Mountain. In this game, you get to challenge other players in the Arena (PvP) and become the master, build up your team and explore the dark world, enchant your characters to gain extra power and fight in a unique ATB battle system with magic tarot cards.
Sky Hop Saga
Price: Free
Genre: Arcade
Guide your Sky Hopper through a whimsical fantasy world, discovering new levels by completing artifacts and building your fortunes by collecting treasures.