Best army games for Android and iPhone (2017)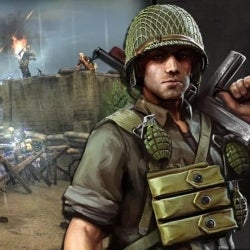 Join the army, they say! Get through grueling bootcamp, strap your gun, and go off to defend your country with guts and glory! Army games are big on mobile, with several variations of them available for your army commander needs.
Understandably, action shooters dominate the scene, with a fair bit of strategy games involved, too. But there's a good choice of casual army games as well, so unless you're looking for something extremely specific, you're bound to find something worth your time. Onward to your conquest, now!
Best army games for Android and iPhone! (2017)
ALSO READ