The best Google Pixel 3 and 3 XL screen protectors you can buy right now
Given that both of Google's latest and greatest phones - the Pixel 3 and 3 XL - sport expensive AMOLED displays with plastic substrates, their replacement price is not for the faint of heart, on top of the
already high prices starting at $799
.
Granted, the phones sports Corning's Gorilla Glass 5 layer on top of their OLED display and a more reinforced frame, but at the same time, the screens have grown in size compared to their predecessors.
That means they will be as prone to shattering if you drop them face-down on a hard surface as anything big-screen out there, meaning they are pretty certain to crack, even from waist height. Here are your best options to cover your precious Pixel 3 and 3 XL displays from the moment they
hit your front porch on October 18
.
Best screen protectors for Google's Pixel 3 and 3 XL
InvisibleShield Glass+ VisionGuard ($44.99)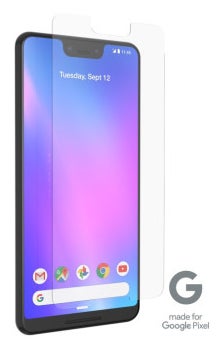 If you aren't a fan of "ultraviolet baking" which some other ion glass protectors require to apply them, you can't do much better than InvisibleShield's Glass+ Visionguard series, as these combine extreme clarity with a blue light filter to protect your eyes.
Adding the Glass+ part, which means ion-exchanged material for strengthening on the molecular level, to the Visionguard option, is what makes this InvisibleShield special.
It's no wonder then, that InvisibleShield's relatively affordable screen protector offering for your Pixel 3 or 3 XL, is the official protector of choice for those phones at the Google Store.


Supershieldz ($10.99)
Supershieldz is a value-for-money accessory maker, and its tempered glass screen protectors for the Pixel 3 and 3 XL are no exception. They offer a 0.3mm thick sheet with 9H hardness, scratch-proof oleophobic coating, maximum clairty and touch sensitivity retention, plus bubble-free installation for the handyman-challenged. Not for nothing, but they are also eleven bucks for a pack of two, and can be had
at your local Walmart
as well.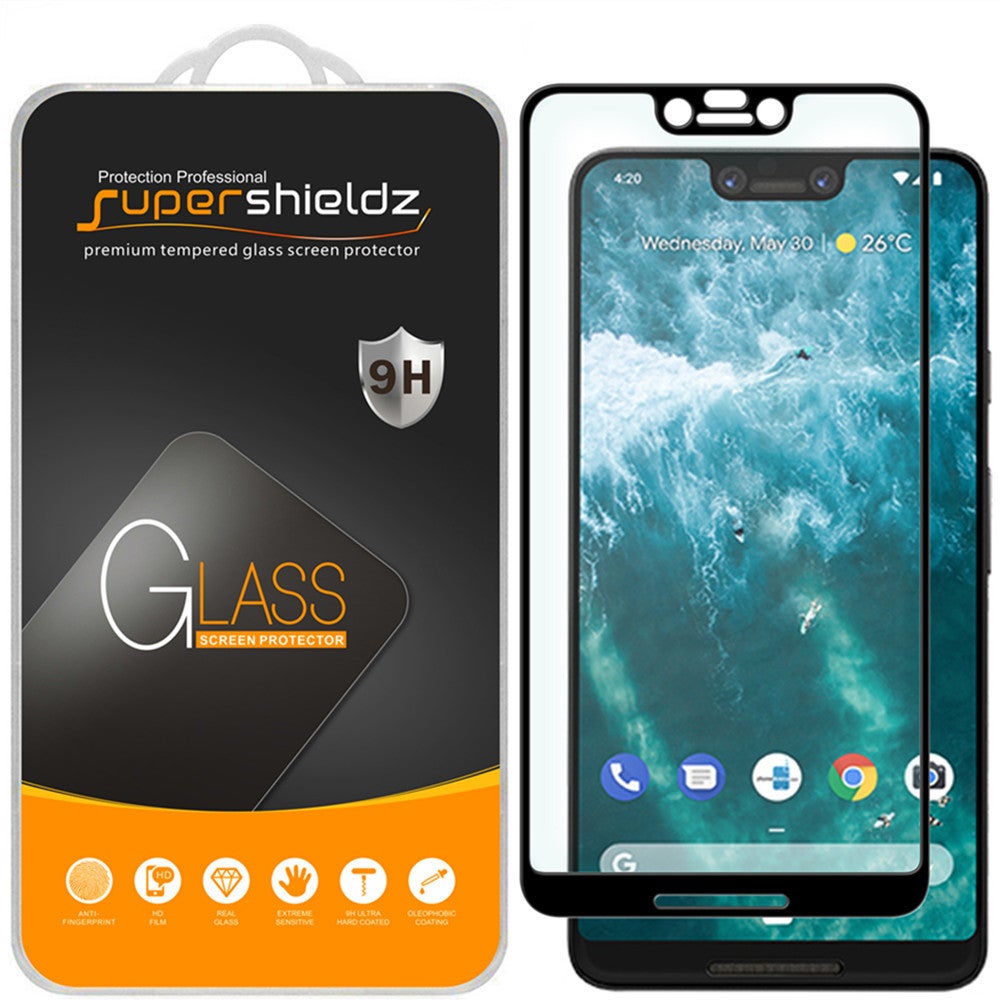 TechMatte amFilm ($7.99)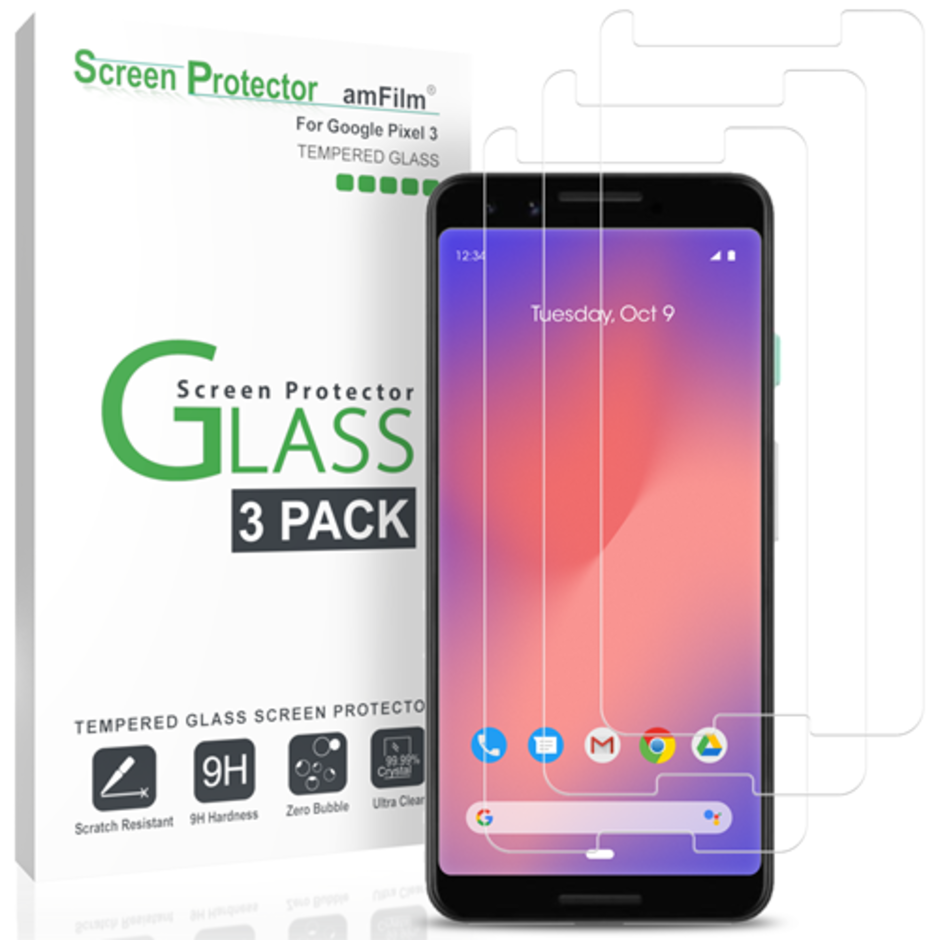 If you are the rare cheapskate breed who buys a $1099 iPhone XS Max, the TechMatte amFilm series is not with one of the highest ratings on Amazon for no reason. It glues to the whole of the active iPhone screen canvas and is as good in scratch-resistance and oleophobic coating as anything else out there.
It is currently just eight bucks for a pack of two tempered glass protectors and comes with cleaning and application tools for easier installation. Needless to say, at this price, it is thicker than our previous offerings and is "mere" tempered glass, no ion-exchanged shenanigans here.
Moshi IonGlass ($44.95)
Another in the "atomically-strengthened" IonGlass series, Moshi's offering is not only tough and durable, but it also comes with extra cover space that extends to the whole front of your Pixel 3 and 3 XL, including the
"landing strip" notch
of the big guy. Thus, the possibility that your Pixel's front will be the one that shatters instead of the protector is diminished significantly, but Moshi's layer costs quite a bit more than anything else here.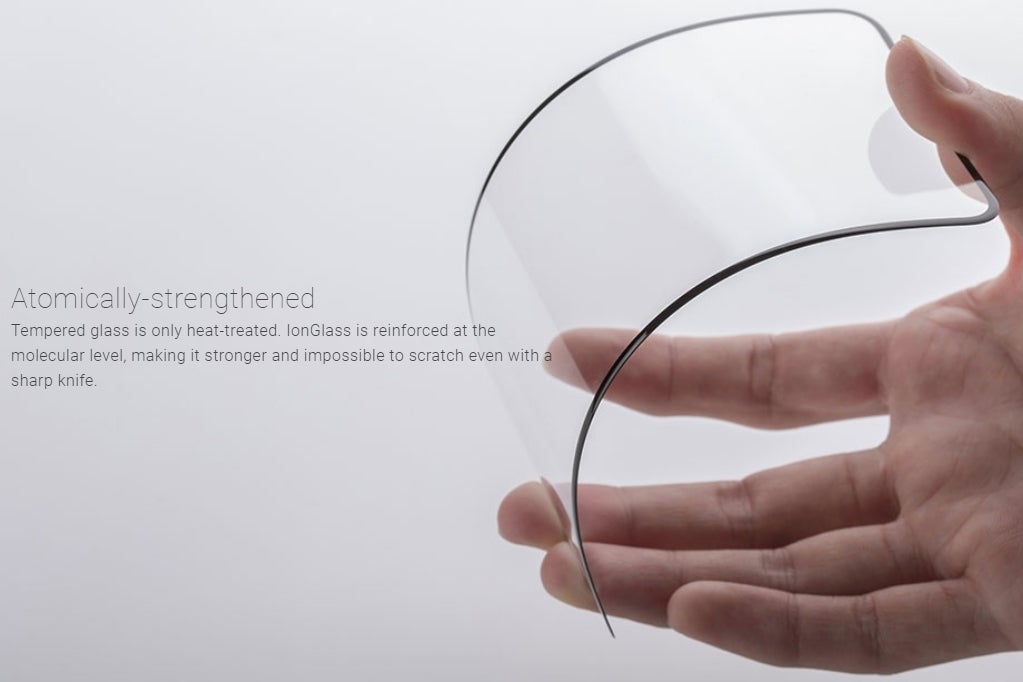 Poetic ($9.99)
With such a name, there is no way that Poetic's glass protector for the Pixel 3 and 3 XLwill avoid your attention, and with a good reason.
The $10 piece fits edge-to-edge, is scratch-resistant, and offers an excellent oleophobic coating that resists smudges and the "rainbow effect" we've seen on so many protectors after some amount of usage.
Almost completely transparent, Poetic's protector is very thin and comes with 3-year warranty, too. If only it came in a 3-pack as well, but let's not get greedy.