Samsung mocks Google Pixel 3 XL notch on Twitter, pointing out 'not everyone is born to lead'
63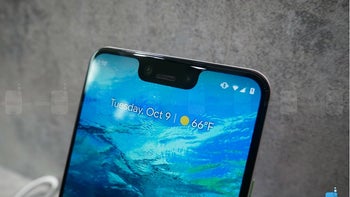 If you're not following the official Twitter account of Samsung Mobile's US branch, you may want to start doing that and check the replies for some scathing remarks about the competition.
Of course, this is a company that's been getting attention for years with publicity stunts deriding Apple for various divisive design decisions and a general lack of innovation, so it's hardly surprising to see it throw jabs at Google in the wake of the
Pixel 3 and 3 XL announcement
.
If anything, we're surprised Samsung wasn't more vocal about its animosity towards the universally scorned
Pixel 3 XL
. Still, the world's largest smartphone vendor took the time to hilariously point out "you could land a plane on it", although it's not entirely clear if that was meant as a dig at the Pixel 3 XL notch or the gargantuan phone on the whole.
We're guessing the former, as the
Galaxy Note 9
is actually taller, thicker, and roughly as wide as Google's newest jumbo-sized handset. Besides, Samsung's dislike of the notch
has been repeatedly
(and hilariously) highlighted in a number of ads aimed at mocking Apple.
But the company didn't stop at just one snappy wisecrack, also hinting that Google is not "born to lead" (ouch), while promising to "botch the notch." Harsh Google taunts aside, one could interpret that as a sign of things to come. Or rather
things not to come
.
It looks like
notch haters
can rely on at least one company to continue designing stellar flagship phones with razor-thin bezels and no unnecessary compromises.
Recommended Stories