Best Buy kicks off big iPhone and Apple gadget sale right before WWDC
3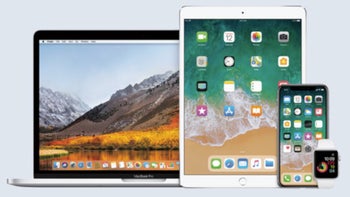 Moments before WWDC 2018, Apple's annual developer conference, Best Buy has kicked off a massive sale of Apple-branded gadgets including deals on the latest
iPhone 8
,
iPhone 8 Plus
and
iPhone X
.
We have selected the best deals in our opinion and will highlight them below, but if you want to see all of the deals, feel free to click on the big link at the bottom of this article.
With this in mind, let's get started with the first and most lucrative deal: up to a $200 price cut on the iPhone X, 8 Plur or 8, but ONLY with activation on Sprint. This is one big
"but"
, so do keep that in mind. If you are willing to enter a long-term contractual relationship with Sprint (deal is only good for new qualified activations), here are the price reductions that you get:
iPhone X 256GB - $28.34/month with 18-month lease, down from $50.01/mo
iPhone 8 Plus 256GB - $31.24/month for 24 months, down from $39.59/mo
iPhone 8 256GB - $27.08/mo for 24 months, down from $35.42/mo
And then, if you don't require the latest and best iPhone, there are some sweet deals on last year's
iPhone 7
series that bring up to $200 price drops. You need to buy and activate an iPhone with an installment plan and this time there are deals on not only the top-storage models, but on the base-level versions of the phones as well. Savings vary between $150 or $200 total, so that's another great deal.
You also get various prepaid iPhone models at lower prices.
Turning over to iPad, you can get the latest, sixth-generation model for $300, down from $330. And then there are deals on Beats gear, Apple TV, and more. Take a look below.