Beat cloud & music player app review: pull together your Dropbox, Drive and local tunes
1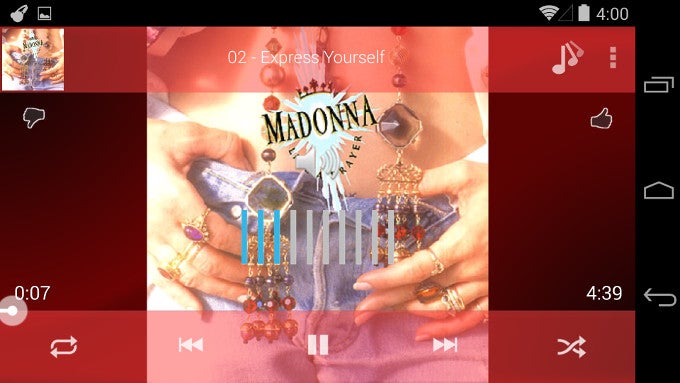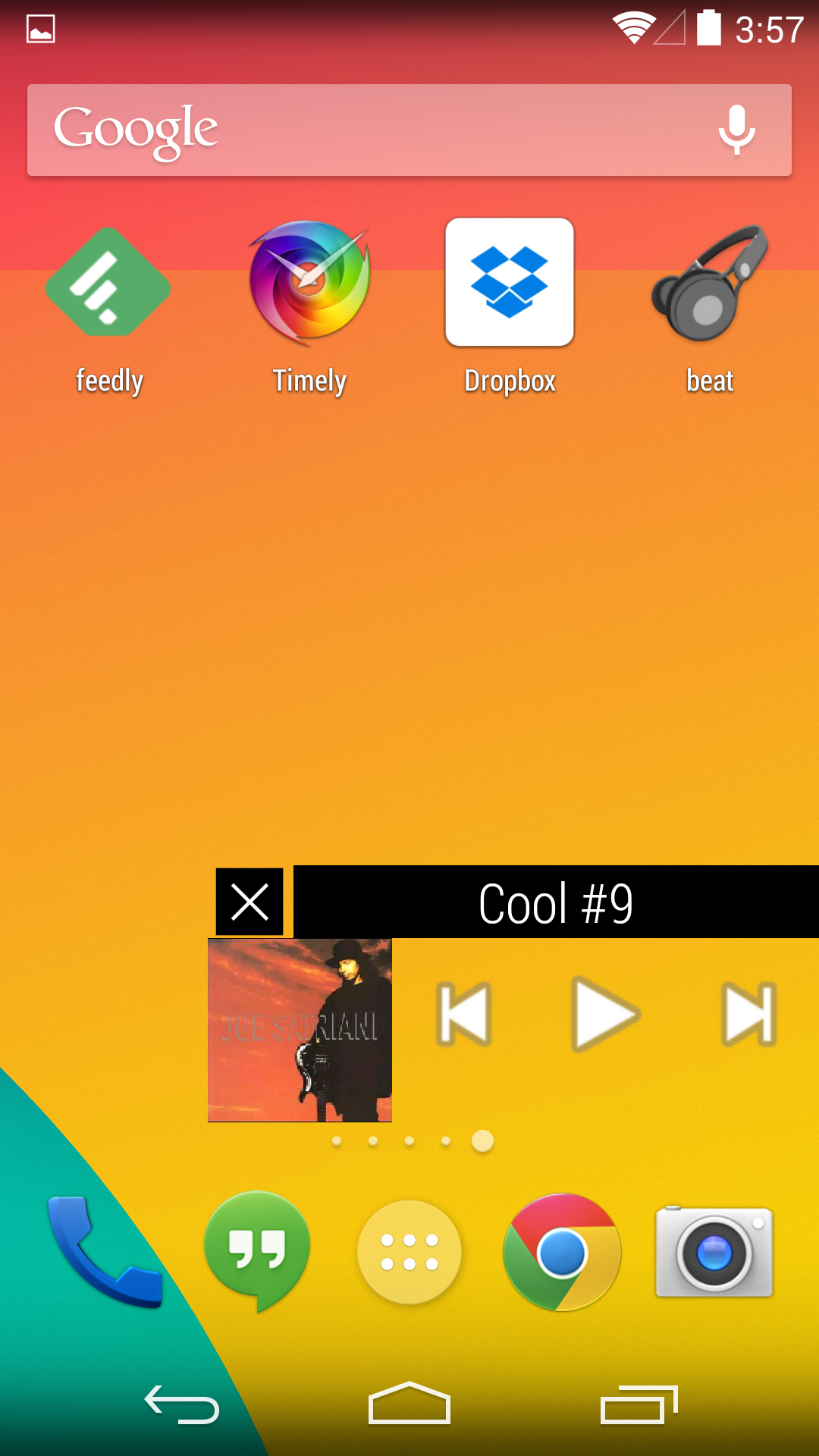 Have you ever wanted a music player for your Android phone that brings together the tracks uploaded to cloud services like Dropbox or Google Drive, in addition to indexing the tunes on your device memory? There's a new kid in the town of Android audio apps, called Beat cloud&music player.
The ability to index both the tunes from your on-device music folders, and the ones lounging in your Dropbox or Google Drive accounts, is the main feature of beat, but certainly not the only thing that's cool about the player. Granted, this feature makes it easy to access your unified music sources, but also the interface is nice and easy to use, without being anything overly fancy that will bog down resources. With the Holo-style design the UI might seem a tad outdated, but it is quite functional, with left and right swipe gestures, so that you can quickly access the most used features of the menu.
In addition, you get equalizer presets, album art, theme, font and so on customizations, as well as a search function, so all the basics are covered. You have the option to turn off the ads at the top of the menu, which is a nice touch for a free application, and you can look at your collection by categories like albums, artists and playlists.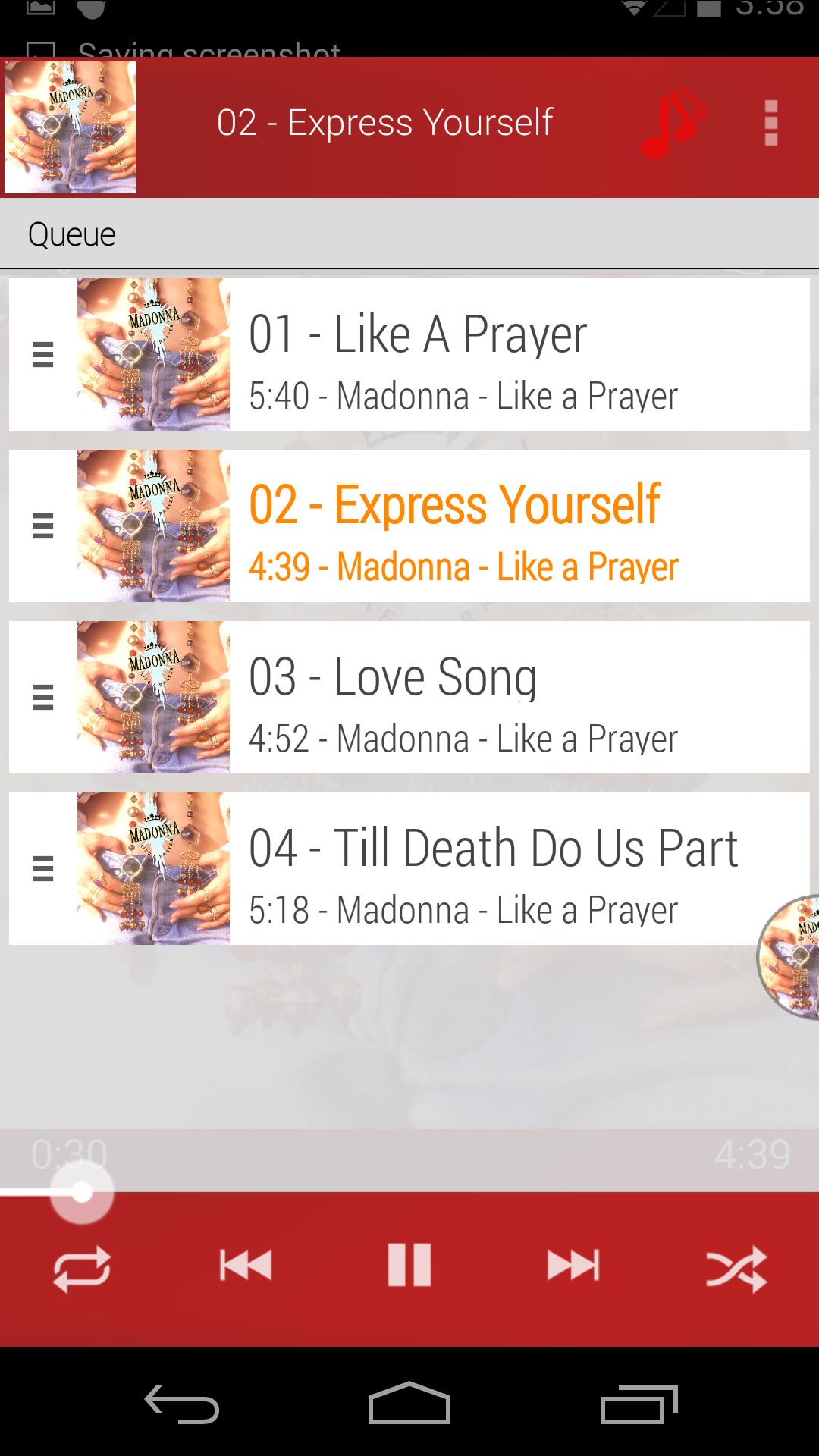 Track lists are managed with a swipe
What we didn't like much is that the tunes list menu in the album is too wide for each individual song, so you have to scroll a lot to see them all, as opposed to if they were just listed with smaller font one below the other. Beat offers you an easy way to discard songs you don't want to be in the playlist, though, by simply swiping them away, so that's one of the reasons for the largish list entries.
To top it all off, the player offers floating controls in the form of a small widget that can sit on top of any app you use at the moment, called by a small pull tab at the edge of the screen, which can be placed anywhere you deem it will be out of the way until called. Needless to say, the player can also be controlled from the status bar, as well as from the lock screen, displaying full screen album art at that. The extra features include a visualizer with different modes, as well as a sleep timer.
Beat cloud & music player is just a few days old, but already shows plenty of potential, especially if you want a no-frills audio player on your Android device that will pull together all the tunes you have, including the ones in Dropbox or Google Drive. It covers all the basics, has a tidy interface, and throws in extra features like a floating controls widget that is out of the way until you need it.