#BeADuo – Google's funny ad campaign for Google Duo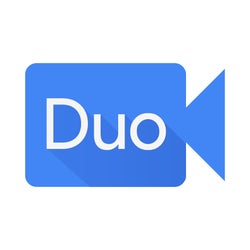 Google Duo is Big G's own video chat app. It landed on Google Play and the Apple App Store in August and it's seen its fair share of downloads since.
And in typical Google fashion, its ad campaign is hilarious. It goes under the slogan "Be a duo" (with a hashtag to accompany it) and it features video chats between simple everyday items – a pair of socks, coffee and cream, salt and pepper, LA Clippers stars, and so on.
Wait, what? That's right, after featuring simple household objects, Google has moved on to a more famous duo – Blake Griffin and DeAndre Jordan of the Los Angeles Clippers, who are among the most dynamic tandems in the NBA today.
The two are great friends off the court too, until Google decides to add some lunchtime drama to their relationship.
You can see the whole playlist of #BeADuo ads in the gallery below.