BBM Video now available for iOS and Android users in Europe and Africa
41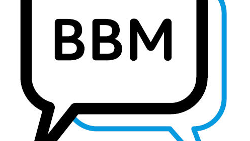 Earlier this year,
BlackBerry finally rolled out BBM Video for iOS and Android
users in the U.S. and Canada. The feature allows BBM users to enjoy cross platform video chats from inside the app. Since then, the service has become available to iOS and Android users in various regions. For example, BBM Video launched in 26 Latin America countries on June 1st. A week later, 17 countries in the Middle East also received the eagerly awaited update.
The largest launch of the feature took place on June 14th. That is when 109 countries, territories and regions in Europe and Africa all had their BBM app updated to include BBM Video. The feature will officially go global sometime next month.
BBM Video is added to the BBM app via a server-side update. This allows the feature to be included on the messaging app without the user having to update it him or herself. If you don't have BBM installed on your iOS or Android handset, the app is a free download from the App Store or Google Play Store.
source: BBM (
iOS
|
Android
) via
Crackberry