Aviate gets new "Listen" space that launches when you plug in headphones
0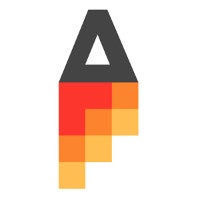 Aviate was one of the best Android apps to come out last year. The app gives you a contextually dynamic homescreen which will change the app shortcuts based on the time of day or where you are. When Yahoo purchased the app and development team, we weren't sure what to expect, but so far it has been all good. Yahoo opened up the beta to allow lots more to get in on the fun, and now the app has gotten a nice update.
The update brings a new homescreen option to the app called the "Listen Space". As you might expect from a name like that, the space is all about audio. Aviate will automatically detect any apps on your device that handle either music or podcasts and serve them up to you on the Listen Space. Even better, that space is automatically launched when you plug in headphones.
The app is still in closed beta, but if you want in, all you have to do is put in the code "MUSIC" when you install the app and you should be good to go. While the Aviate app is available on any devices running Android
2.3
or higher, you'll need to be on 4.0 or higher to get the Listen Space. The team also does suggest that Samsung Galaxy users be on at least Android 4.3 as well.