Aviary finally releases a Windows Phone SDK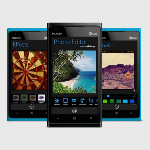 Aviary is one of the better photo editing suites available both for web-based photo editing, and on mobile as well. The Android and iOS SDK was released
last September
and has become a part of dozens of apps, and now the SDK has finally made it to Windows Phone. The SDK was announced a few months ago, and was released yesterday to allow Windows Phone devs to add the photo editing suite to their apps.
The SDK has been redesigned completely to allow devs to work within the Windows Phone Metro UI. Even so, Aviary still says that it should only take about 15 minutes to implement the tools into an app, which seems pretty quick and easy to us. It's also possible to customize the color theme and the size of the tools within the app, not to mention all the rest of the tools you'd expect like color and lighting adjustments, crop, sharpness, and even stickers and things if you'd like.
According to Aviary, early bird partners are Rowi, 4th and Mayor, Rekap, and Postcard on the Run, so we should see the photo editing tools hit those apps pretty soon. Anyone else who wants in can grab the SDK for free from Aviary.