At least one analyst is bullish on Apple's pivot away from hardware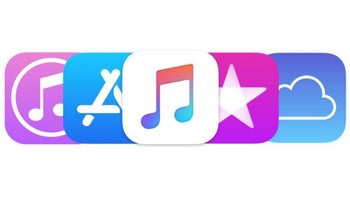 Apple has made it clear that its focus for future growth won't be in hardware but rather in its services that can leverage its massive hardware install base. While the prospects of each individual service offered by Apple has been somewhat hit or miss (especially the contentious predictions around Apple's pending
video streaming service
,) one analyst is expecting big things from Apple.
Some of Apple's services, like Apple Music and iCloud, have proven to be solid revenue generators, and the App Store is an unquestionable success, but Apple has a long way to go to make up the difference if iPhone and iPad sales plateau -- something that seems inevitable as the high-end hardware market becomes saturated and Apple continues to refuse to go after the low-end market. Where Apple goes from here is the question. We know Apple has plans for a video streaming service and a
news subscription service
, bur analyst firm Cowen sees other potential down the road.
Cowen noted the potential for more iCloud subscribers, transaction fees coming from Apple Pay or even an
Apple branded credit card
, more Apple Care contracts (and higher costs for repairing those delicate iPhones), and even the potential for Siri to eventually be a revenue stream. Cowen even noted the massive revenue Apple gets from Google in order to keep the search engine as the iOS default -- revenue that could reach $12 billion in 2019.
All of this, Cowen said, could lead to Apple's services revenue doubling in the
next two years
. It's unclear if that will fully make up for slowing hardware sales (even if the average price per device sold is rising), but Cowen seems to believe it will.