Apple wants to pocket 50% of news subscription service revenue, publishers already unhappy
17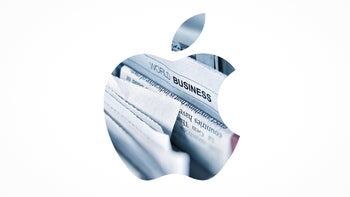 After acquiring the
Texture magazine service
last year, Apple is now planning to relaunch it as a premium version of Apple News this year. Following a report from the
WSJ
that the company is looking for a 50-50 revenue split with publishers, many were quick to express discontent with Apple's plans.
According to a new report from
Recode
, citing inside sources, Apple already has "many publishers" signed up under these terms. Furthermore, the report claims, publishers will still get to keep 100 percent of the generated ad revenue:
"Here's the short answer, which I've cobbled together by talking to industry sources: Apple has already signed many publishers to deals where they'll get 50 percent of the revenue Apple generates through subscriptions to its news service, which is currently called Texture and will be relaunched as a premium version of Apple News this spring.

After Apple bought Texture, it created new deals for magazine publishers, which gives them about half of the subscription revenue the service generates. Publishers also keep 100 percent of the ad revenue their titles generate."
The many negative responses were to a large extent prompted by Apple's App Store and Apple Music policies, which nets the company between 15 to 30 percent of revenue made from app sales and music streaming. However, according to Recode, the 50-50 split in Apple News is actually winning publishes over, as the platform also promises increased exposure.
Inside sources claim that Apple is planning to put quite a lot of money and effort into promoting its premium news service with the intent of generating "millions" of paid subscribers. This seems to keep smaller publishers optimistic about the endeavor, though larger ones may not be as satisfied by the split in revenue.
Recommended Stories