The fabled Apple credit card may come to your Wallet soon
7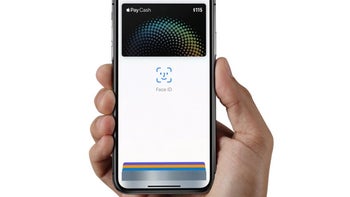 There have been rumors of an Apple branded credit card for almost one year at this point, but as with many products outside of Apple's core that have been rumored, it seemed almost as though the credit card was a myth. But, a new report claims not only that the card is on its way, but it could be testing with Apple employees within just a few weeks.
The first reports of a potential Apple credit card issued in collaboration with Goldman Sachs came out in May last year, and now the word is that the Apple Mastercard (not Visa or Amex) card will start being rolled out to employees in the next few weeks and be released to the wider public later this year. The idea for Apple appears to be part lock-in and part revenue generation. The Apple branded credit card would earn the company a higher percentage of each purchase than other cards connected through Apple Pay. And, since Apple will control the card, it will be able to offer special features within the Wallet app for customers.
Apple developers are reportedly already working on the Wallet upgrade, which would offer more ways for customers to keep track of spending and build plans to pay off debt faster or more consistently. The Wallet app might even alert customers of both small and large changes in spending that could be signs of a busted budget or outright fraud.
Although the reports don't give a release window for the Apple credit card, the smart money would say it will be announced along with the new iPhones in September and released along with or after iOS 13, which would contain the needed Wallet app update. There is also a possibility the Wallet app update is part of the iOS 13 beta set to be announced at
WWDC in June
, so employees could have it to test with the card.