Asus ZenFone V is available for free at Verizon, but only for 2 days
3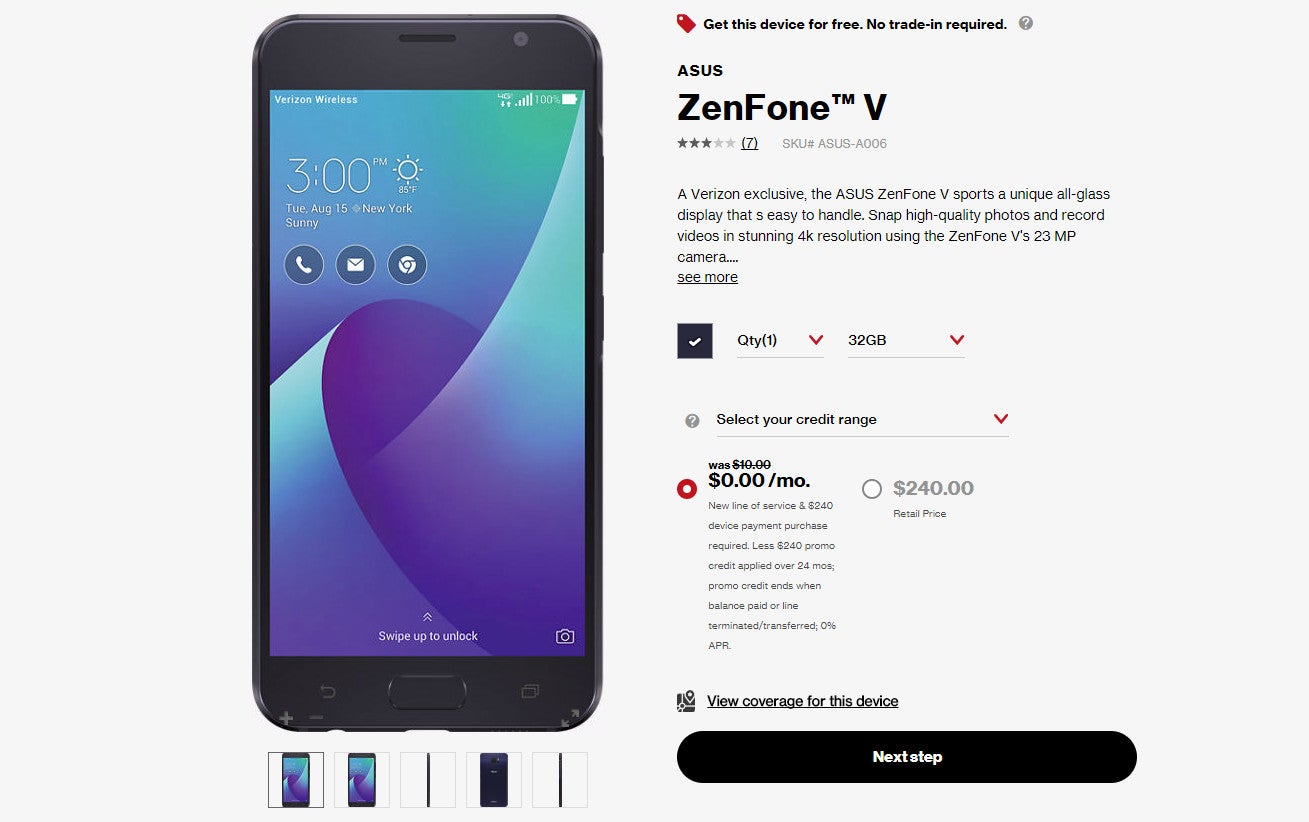 Asus ZenFone V
is exclusively available in the United States through Verizon.
The carrier launched the smartphone about a week ago
for $240 outright or $7 per month for 24 months. In the meantime, the price slightly increased to $10 per month for two years, but the outright price remains the same.
However, for a limited time, the
ZenFone V
is available for free at Verizon, as long as you agree to a long-term contract. You can still get the phone for $240 outright, but if you can also add a new line and pay nothing for the next two years.
The deal is available online on Thanksgiving, November 23, starting at midnight through the end of Black Friday, November 24 at 11:59 PM. Furthermore, the carrier announced that on Black Friday, November 24, the ZenFone V will be available for free at Verizon brick and mortar stores.
As mentioned earlier, in order to get the Asus ZenFone V for free, you must activate a new line, while existing customers who add a new line (up to five lines), a $240 value.
Recommended Stories