Asus ZenFone Max Plus (M1) launches in the US in February: large battery, accessible price
4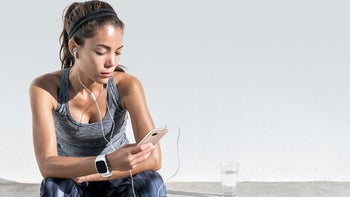 Released at the end of 2017 in some European countries, the AsusZenFone Max Plus (M1) is now almost ready to be launched in the US,too. Asus just announced that the smartphone should be available in North America(which should mean both the US,and Canada)starting February, for $229. The handset will be offered unlocked, most likelybeing compatible only with GMS/LTE carriers like AT&T and T-Mobile.
The ZenFone Max Plus (M1) is Asus' very first smartphone tosport a display with an 18:9 aspect ratio - a 5.7-inch, 1080 x 2160 pixelsscreen, to be exact. Being part of the ZenFone Max family, the new phone packsa generous 4,130 battery (though that's smaller than the 5,000 battery of theZenFone 4 Max launched last year). According to Asus, this 4,130 battery canprovide up to 26 hours of talk time, up to 21 hours of Wi-Fi web browsing, orup to 13 hours of video playback. This probably means that, on a single charge, thehandset can last up to 2 days with normal use.
Built around a metal chassis, the ZenFone Max Plus ispowered by an octa-core MediaTek MT6750T processor, further featuring 3 GB ofRAM, 32 GB of expandable storage space, a 16 MP front-facing camera, and a dualrear camera (16 MP + 12 MP wide-angle). The smartphone also offers a FaceUnlock feature, and a fingerprint scanner on the back. On the software side,the ZenFone Max Plus comes with Android 7 Nougat, but we're certainly expectingit to be updated to Android 8 Oreo at some point.
Asus says the M1 is part of a "new ZenFone Max Series"that will include smartphones with different processors and screen sizes, whilehaving long-lasting batteries in common. At $229, the ZenFone Max Plus (M1)will compete against the likes of Honor 7X and Motorola Moto G5s Plus, with itslarge battery certainly being an advantage.
source: Press Release (Business Wire)