Apple's image cracks in latest Holiday customer satisfaction study
23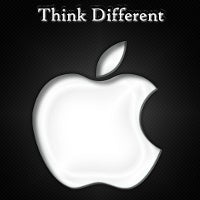 Apple might have refreshed virtually its whole product portfolio, but when it comes to its internet retail presence, the latest study by Foresee concludes the company slipped three points and user satisfaction dropped to 80/100. This puts it out of the top 5, dominated by companies like Amazon.
Interestingly, JC Penney, now run by former Apple executive Ron Johnson also slipped 5 points to 78. Overall, large retailers saw their ratings slide, with examples such as Dell.
"This year, we're seeing that even some of the largest companies in the country are at risk if they lose sight of customer satisfaction," ForeSee CEO Larry Freed said. "Satisfaction with the customer experience, when measured correctly, is the most important predictor of future success, and while Amazon clearly gets it, Apple stumbles from their usual focus on the customer experience. Dell, and JCPenney seem to be struggling to find their way, which could make them extremely vulnerable to competitors."
Foresee measured four big factors to draw conclusions about user satisfaction: fair pricing or at least perception about it, how appealing the merchandise is, how functional the website is, and what's the actual quality of the content.
source:
Foresee
via
9to5Mac