Apple is receiving so many orders for the new Apple Watch that it's forced to activate another production line
30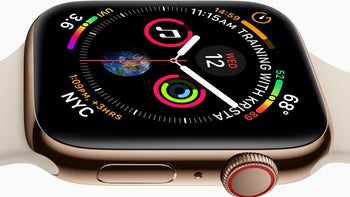 The
Apple Watch Series 4
stole the show on September 12th, when Apple announced it alongside the three new iPhones. The bigger display and
new features
make it the preferred companion for millions of wrists. Sales of the new smartwatch have been
above the experts' expectations
, but it seems that even Apple was caught off guard by the demand.
According to industry sources, Quanta Computer, the company responsible for the Apple Watch Series 4 orders, has already maxed out the capacity of its factory in Changshu, China. The company is assembling the smartwatches as fast as it can, but Apple thinks that won't be enough.
To help in this "dire" situation, Apple is reaching out to Compal Electronics. Compal is Apple's supplier for the Series 3 smartwatches, but soon it will have the privilege to assemble the latest Apple Watch as well. Despite the design similarities, making a completely different product is no easy task, so mass production at Compal's facilities is expected to start in November this year.
While that won't make your preordered Apple Watch come any faster, it will give Apple some breathing room for the upcoming holiday season, when thousands of Apple Watches are destined to find themselves festively wrapped.
Market specialists predict that Apple will ship around 18.5 million Apple Watches in 2018, which will likely give it an even larger market share than the current 35% the company is enjoying.