Apple Watch Series 4 also launches today: Here's what you need to know
2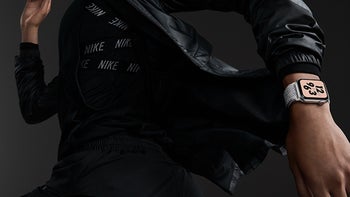 The
iPhone XS
and the
iPhone XS Max
are launching today across a whole slew of countries around the globe today, but arguably an even more exciting device will be making an official appearance today.
We are talking about the
Apple Watch Series 4
, of course, the newest and arguably most exciting generation of Apple's wearable to date. Arguably, it scored the most improvements over its predecessors, comparable to how different the iPhone X felt compared with the previous iPhone generations.
With a much bigger display, even speedier hardware, and a very sophisticated crown that will not only make use of the taptic engine inside the watch, but will also be used as a sidekick in the exciting new ECG feature. Add up the improved fitness tracking and you get a smartwatch whose only real competition is itself.
As we mentioned in our early piece about the iPhone's launch, the
Apple Watch
Series 4 will be available in Apple stores today for you to test and and possibly purchase on the spot. Unlike Apple stores' regular opening hours, Apple stores open at 8am local time today and will close at 11pm, giving you more than enough time to make an educated purchase.
Of course, if you've never really had any doubts and pre-ordered the device as soon as you were able to, your shiny new Apple Watch is likely on its way to your wrist already.
In terms of pricing, an Apple Watch Series 4 with GPS-only functionality costs $399, whereas LTE connectivity will set you back some cool $499. This applies to both the 40 and 44mm of the wearable. Meanwhile, if you're not really into the newest generation of the Apple Watch, you can always grab the Series 3 for the much more palatable price of $279.
Availability-wise, here's where you will be able to get your new Apple Watch Series 4 first: