Apple Watch Series 4 hands-on: Small changes add up
21
It's rather unbelievable that out of all the smartwatches that have come into existence in the last several years, the only one deemed to be a success has been none other than the Apple Watch. That's particularly strange when you think about how its design hasn't changed all that much since its inception, which also doesn't have the same chic look of some other offerings. Well, the Apple Watch has built one incredible reputation from the ground up, with Series 4 readying itself to prove it's going to be the smartwatch to beat in the foreseeable future.

Design
Despite going with a very familiar square shaped design, which at this point helps to make the Apple Watch distinguishable from the rest of the competition, we'll certainly give Apple kudos for the subtle changes with the new design. While we're still dreaming for the day when we get a circular round face design, the Apple Watch Series 4 features a more agreeable design – attributed mostly to its larger screen with rounded edges. It just no longer feels like you're wearing dorky square shaped watch around your wrist. On top of that, the entire frame is slimmer, while the underside no longer has much of a significant protrusion.

Display
Not surprisingly, the most eye-catching thing with the Apple Watch Series 4 is the larger screen it's rocking this time around, which now has a skinner bezel outlining it. Yes, the increase in screen size is due to the larger cases used by the Apple Watch this time around – 44mm and 40mm respectively, versus last year's offering of 42mm and 38mm. What's even more impressive is how the screen looks sharper and clearer, thanks in part to the LTPO (low-temperature polycrystalline oxide) OLED Retina displays they're rocking with Force Touch.

It's something that commands attention because whatever way or angle you're looking at the display, it retains its clarity – so there's no distortion of any kind. Colors are equally rich and vibrant, ensuring that your eyes will never get weary looking at them. Seriously, even though square watch faces aren't the most flattering looking, the Apple Watch Series 4 definitely makes for a solid case with its dazzling qualities.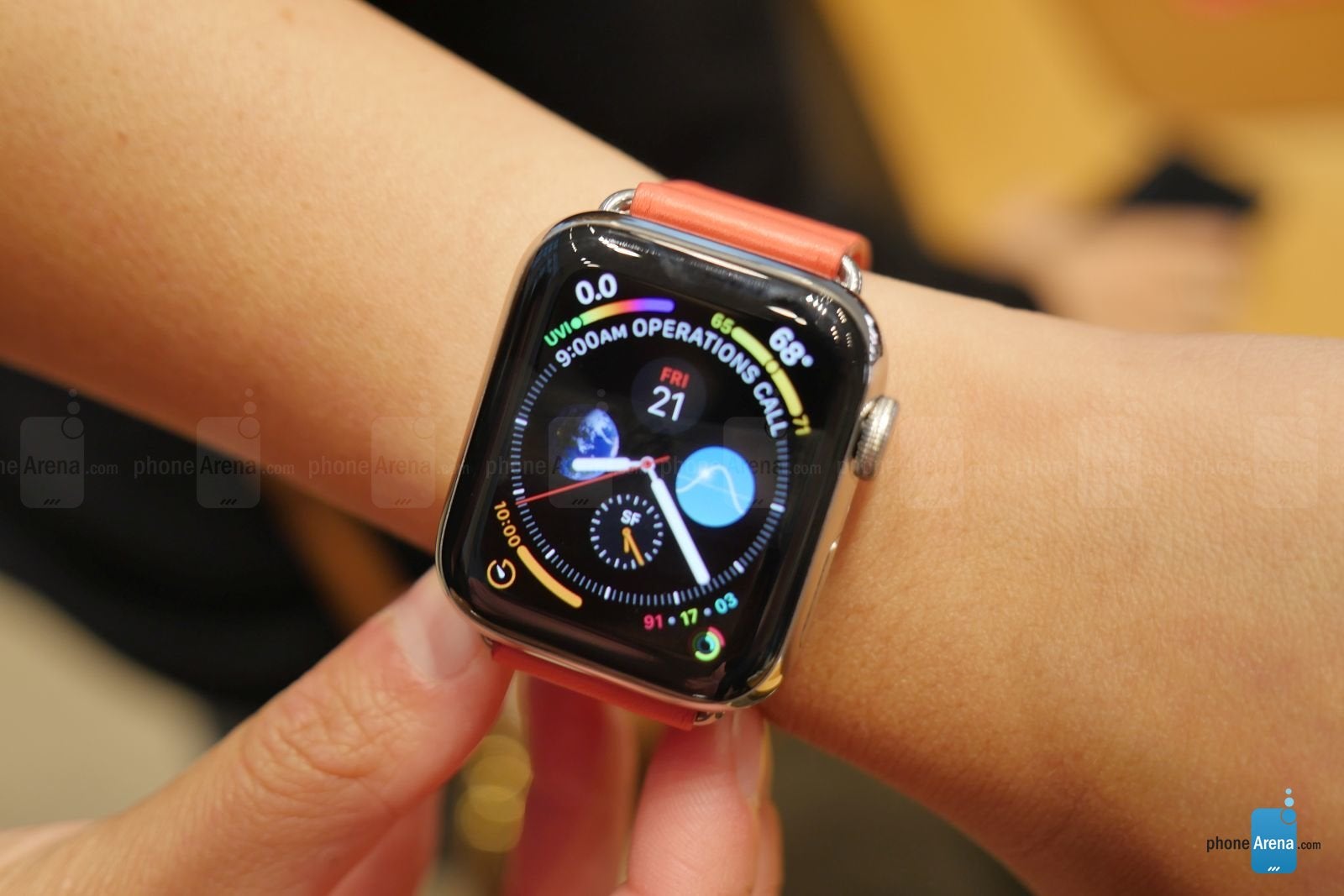 New Features
What sets the Apple Watch apart from the competition is the depth that WatchOS 5 provides. Sure, the core experience hasn't changed all that much, like the visuals or navigation, but Apple continues to tweak and refine WatchOS to make it the most advanced smartwatch platform around. New features include things like fall detection, a second-generation optical heart sensor, and an ECG (electrocardiogram) feature.

Unfortunately, we're unable to check out the new ECG feature because we're told you're required to set up a unique profile. Still, it's something that's expected to enhance the lives of users by monitoring your heart for signs of atrial fibrillation. For individuals that have been diagnosed with heart related issues, the information gathered and monitored by the Apple Watch can potentially help to save their life. Considering that the Apple Watch already does a lot to enrich our lives through entertainment and productivity, it's truly amazing that it continues to have a strong focus with health and wellness.
Performance
Powered by a new S4 dual-core processor, which is alleged to be "up to 2x faster" than the previous generation, the Apple Watch Series 4 performs just as smoothly and responsive as its predecessors. Honestly, the Apple Watch has always been super speedy with its performance, which again has been a constant for the series. Navigating around the interface was no problem at all in our short time checking it out, so you can expect nothing but a tip-top rate of performance!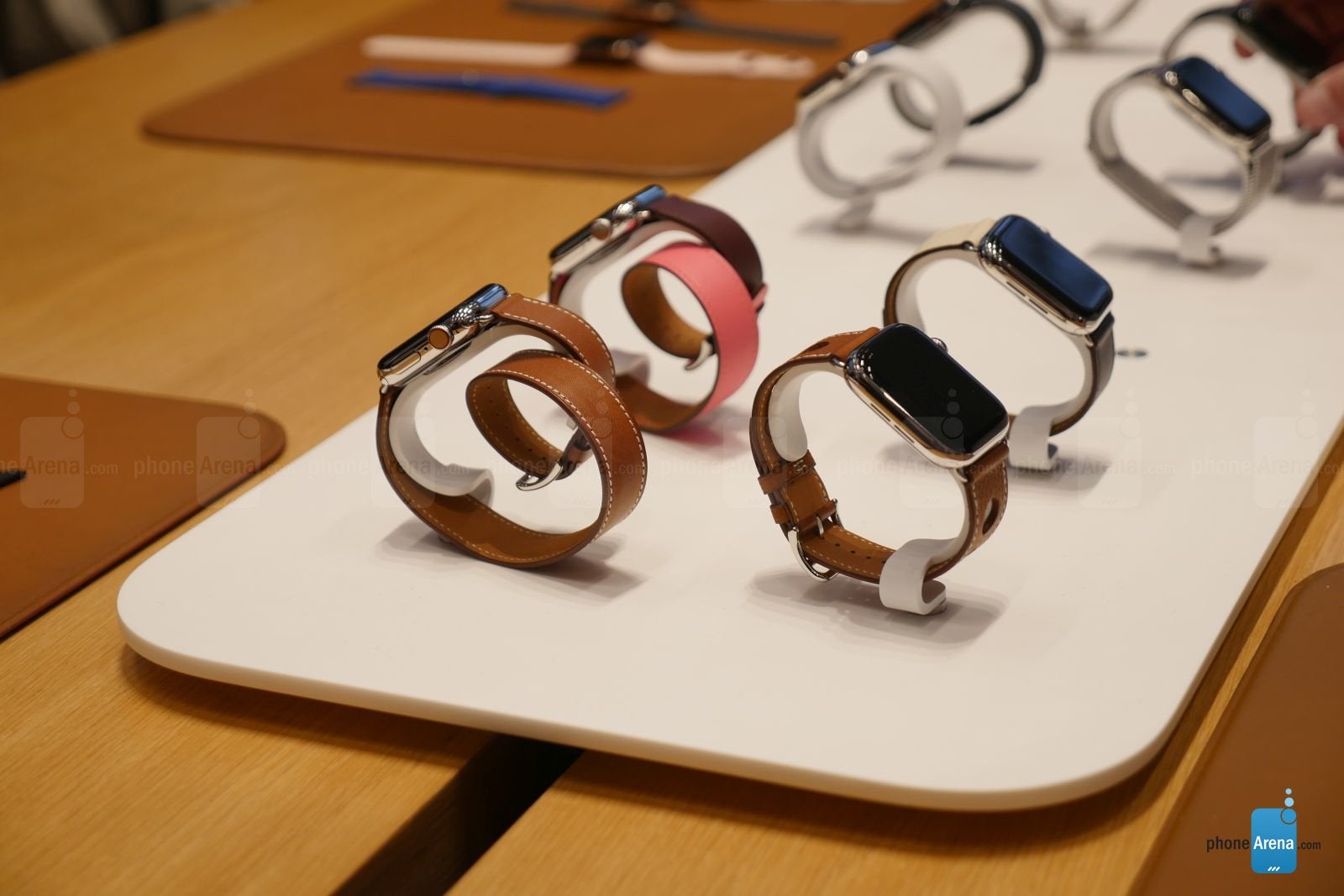 Battery
Factoring the larger display, upgraded hardware, and additional sensors packed into it, we're interested to see what kind of battery life we'll get out of the Apple Watch Series 4. The company says that you can anticipate "all-day" battery from it, but what we really want to see is a performance that would get users a couple of days at least. Battery life, even now, continues to have little headway.

Expectations
With a starting price of $399 for the base Wi-Fi only model, the Apple Watch Series 4 will still be seen by many as a premium offering. That's no chump change when you really think about it, so it's going to take a lot to convince some people to pick it up. Then again, when you combine the fact that the competition is significantly lacking and that the Apple Watch offers the richest experience out there, it should be no surprise to anyone that Apple wants to keep its price unchanged.