Apple Watch Series 4 sales are dramatically better than expected
9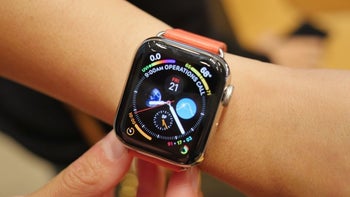 Early last week, it was reported by analyst Ming-Chi Kuo that Apple Watch Series 4 pre-orders
were surprisingly higher
than initially expected. And today, in a follow-up report, the analyst has now upped his Apple Watch sales estimates.
Originally, the popular analyst expected the trillion-dollar company to ship around 18 million units throughout the whole of 2018, with the newer Series 4 model accounting for around 55% of these sales. Following a strong debut for Apple's latest wearable, though, Kuo has increased his expectations and now sees
Apple
ending the year at 19.5 million Apple Watch shipments.
Despite the higher price of Apple's latest watch, the extra features and larger display that come with
the Series 4 model
are reportedly the driving force behind sales. Unfortunately, with Quanta already manufacturing the device at full capacity, supply is set to be limited over the coming months. Instead, it won't be until November that an increase in production will occur thanks to the participation of Compal.
With the Apple Watch line closing in on the 20 million units mark annually, and the quarter ending December 2018 set to be the biggest one yet for the wearable, it'll remain to be seen how Apple chooses to report the device in its fiscal Q1 2019 earnings. After all, until now, the popular wearable has been bundled into the Others category, but as sales increase, the Cupertino-based company is eventually expected to report sales separately, as it does with the
iPhone
.