Apple slashes Tim Cook pay for the first time this year as company misses sales targets
92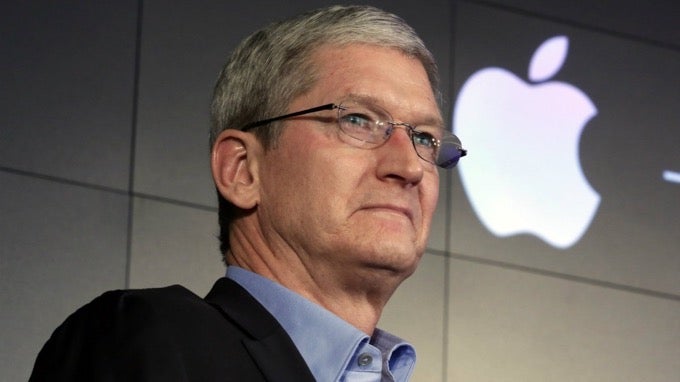 For the first time since he took the helm at Apple, chief executive officer Tim Cook will take a pay cut after the company missed its annual sales target for 2016.
Apple declared annual sales of $215.6 billion for the fiscal 2016 (Apple's fiscal years end on the last Saturday of September), 3.7% below the company's target of $223.6 billion, according to a regulatory filing. The operating profit of the iPhone maker stood at $60 billion, also below the $60.3 billion target, slipping 0.5%.
This is the reason why top Apple executives did not get the full amount of potential cash pay, as they did in previous years. CEO Tim Cook in particular received $8.75 million as a total compensation for the year, while in 2015 the chief executive netted $10.3 million.
Another top Apple executive, chief financial officer Luca Maestri, saw his compensation drop 10% to $22.8 million this year.
Apple has gradually transitioned from a Mac company to an iPhone company, and the phone now makes up some 63% of its revenues. This year, however, for the first time, Apple witnessed prolonged decline in iPhone sales. Analysts pointed out that this was due to market saturation in developed markets like the United States, while in China sales have dropped due to strong competition and the Indian market is yet to provide a much needed boost to iPhone sales.