Apple releases Podcasts for iOS
3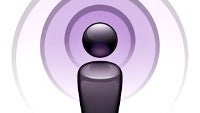 Apple is already hard at work on bringing the latest and greatest of its mobile operating system, iOS 6, to users this fall, but so far one feature was strangely missing in the iTunes Store app - podcasts. And now, Apple is introducing
Podcasts for iOS
to fill that void and it's another app designed to be simple yet functional. It will let you playback, automatically download and discover podcasts.
Podcasts for iOS separates podcasts from iTunes, and users now get a "subscribe" button for specific podcasts, and pushing this along with the "Auto-Download" function will automatically get you new episodes when available. You can also easily sort podcasts by date and there are plenty of categories from arts to business and comedy. The launch of iOS 6 could also bring Facebook integration later on, but that's just a guess for now.
Podcasts for iOS is a free download that requires iOS 5.1.1 and runs on the iPhone 3GS, 4 and 4S, iPod touch 3rd gen and later, and iPads.
source: Apple