Apple iPhone 6 is one of the top ten Yahoo searches of 2014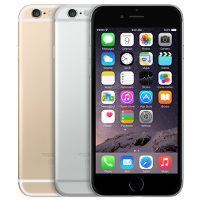 Yahoo released a list on Wednesday, revealing the top ten search requests for 2014. Not surprisingly, the Ebola virus was on top as rumors and fear spread faster than the disease itself. The
Apple iPhone 6
managed to catch a place in the top ten, winding up at number nine. That placed Apple's 4.7-inch handset ahead of a revitalized Jennifer Aniston, but behind a number of other celebrities.
Minecraft was ranked second, with third place going to Ariana Grande. Fourth and fifth place went to Jennifer Lawrence and Kaley Cuoco, respectively. Kim Kardashian used her visible assets to place as the sixth most requested Yahoo search of the year, followed by Disney's animated hit
Frozen
. Miley Cyrus ranked eighth, just ahead of the latest iteration of Apple's flagship smartphone.
Yahoo also listed things that were our obsessions for 2014. Not quite receiving publicity the whole year, these were the things that were searched for on Yahoo that came into our consciousness quickly, and then disappeared. A good example of that is Flappy Bird. The successful mobile game was pulling in tens of thousands of dollars daily in advertising revenue
until its creator pulled the game
. The foul fowl finished as the second most searched Obsession of 2014.
On top was the ALS Ice Bucket Challenge. Even handsets got into the act, getting drenched with a bucket of ice cold water while raising money for Lou Gehrig's Disease. Besides seeing phones like the
Samsung Galaxy S5
and the
HTC One (M8)
get drenched, we also had the pleasure of seeing
T-Mobile CEO John Legere get soaked
.
What lies ahead in 2015? Will the next version of the iPhone make the 2015 top ten list? Check in right here next year to find out.
source:
USAToday