Apple's inviting us to a green iPhone (poll results)
3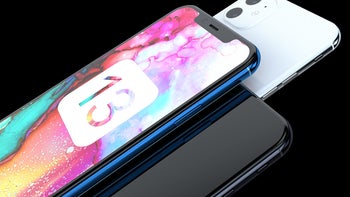 Apple has always been enigmatic with its event invitations, slipping a hint here and there about what awaits us during the unveiling, and the newest "by innovation only" event invitation is no exception.
We asked you what do the colorful Apple slices hint at, and, sure enough, the largest share of our respondents picked new
iPhone 11
colors as the most probable option. Given that the
iPhone XR
currently doesn't offer a green or purple hue for its body, and the rumor that matte green is in order, this is an entirely plausible answer, too.
Next in line is "gradient" color version of the new iPhones that isn't restricted only to the entry level iPhone 11 which you can see rendered by Hasan Kaymak in the header image above.
This time around, Apple opted for a fruit made of colorful transparent layers, and the "By innovation only" wordplay. This is why we wanted to ask you what Da Vinci code has Apple hidden in the invitation teaser this time around that reveals more about the iPhone 11 before it is released.
Or are those the rumored new jolly colors of the cheapo iPhone 11? Alternatively, this is the precise "fruity" color palette of the famous transparent iMac G3 as you can see below, so a resurrection and a throwback for the modern time with new MacBook colors could be warranted.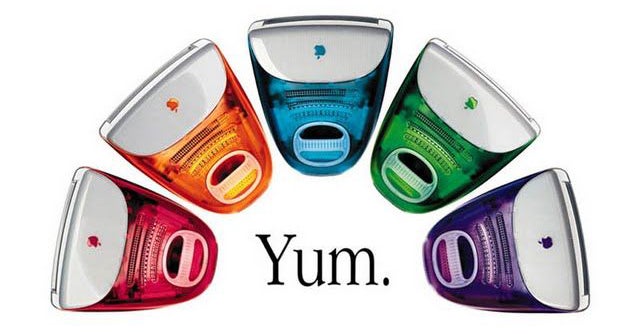 Ya know, colored anodized MacBooks would be really cool. Just saying it's been a while since we had a colorful laptop from Apple and they could use a little visual differentiation. https://t.co/EiPrQpDuBa

— Kevin Fox (@kfury) August 30, 2019
Let's not forget that there is still a chance for Apple to decide to catch up to the Huaweis and Samsungs of this world by introducing a gradient finish on one of its new iPhones that may chameleonize its hue depending on how the angle of light reflected off of its glass housing. All will be revealed come next Tuesday, and we will be relaying all the festivities to you in due course.