Apple iPad barely beats out the Amazon Kindle Fire for the highest customer satisfaction
31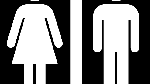 How satisfied are U.S. tablet owners with their current device? Analytics company comScore decided to find out and surveyed 6,000 current tablet owners aged 13 or higher in the States. What the data shows is that
most Apple iPad owners are men
while Amazon Kindle Fire users are mostly female. 56.6% of those who own the 7 inch, low priced tablet are Female while men account for 43.4% of Kindle Fire owners. On the other hand, 52.9% of Apple iPhone owners are male with the females making up 47.1% of those sporting Apple's tablet. The ownership of Android tablets (not including the Amazon Kindle Fire, of course) was more evenly divided with 50.9% of owners being men and 49.1% female.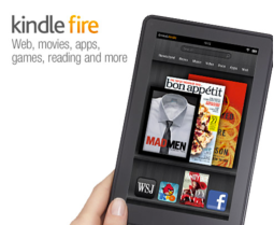 A female hand holds the Amazon Kindle Fire
The preference of women to favor the Amazon Kindle Fire might have more to do with Amazon being a site for shopping than for any special reason with the tablet itself. Amazon's ads for its tablet
usually show a female hand holding the device
. When it comes down to money, it might not be a surprise that those with more of it prefer the Apple iPad. 43.6% of iPad users make $100,000 or more while that applies to just one-third of Amazon Kindle Fire users and 32.5% of owners of an Android tablet.
Why do people select the specific tablet that they bought? Apple iPad users say that the huge number of apps is the biggest reason followed closely by the brand name of the tablet. The Amazon Kindle Fire gets its buyers from its pricing, which also is the number one reason why buyers selected an Android tablet. The survey showed that among buyers of each of the three kinds of tablets in the survey, the fewest number of buyers picked the tablet they purchased from a recommendation made by a sales rep.
Finally, on a 10 point scale, tablet owners were asked how satisfied they were with their tablet. TheApple iPad finished first with a score of 8.8, followed by the 8.7 score for the Amazon Kindle Fire and the 8.1 tally from Android Tablet owners. The data consisted of the average score of the last three months ended in June. Using a three month average prevents an unusual month from having too much of an influence on the results.
source:
TechCrunch