Apple has found its new retail chief, hires Burberry chief executive
9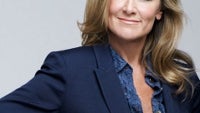 Apple has finally found its new retail head. Burberry chief executive Angela Ahrendts will step in as senior vice president responsible for retail and will report directly to Tim Cook starting in the spring of 2014.
Burberry CEO Angela Ahrendts was one of a few candidates Apple allegedly considered for the position and brings multiple years of experience heading a global brand.
"I am profoundly honored to join Apple in this newly created position next year, and very much look forward to working with the global teams to further enrich the consumer experience on and offline,"
Ahrendts said in a statement.
"I have always admired the innovation and impact Apple products and services have on people's lives and hope in some small way I can help contribute to the company's continued success and leadership in changing the world."

Apple has been looking to fill in the top retail executive position since Ron Johnson left the company to run retailer JC Penney. Since then Apple has tried twice to find the right person, but first Dixons head John Browett only lasted a few months and then Jerry McDougal tried to fill in only to resign in January.
53-year old Ahrendts is the new candidate. She has headed luxury fashion brand Burberry since 2006, and prior to that has an 8-year tenure as executive vice president for Liz Clairborne. The Burberry chief executive pay for 2012 amounted to over $27 million, so chances are Apple stepped in with a solid offer in that ballpark.
First hints about Apple working with Burberry surfaced right after the iPhone 5s announcement as the latest Burberry runway show was shot entirely using iPhone 5s handsets. Take a look at it below.
source:
AllThingsD