Apple finalizing talks with T-Mobile to bring the iPhone 5 there next year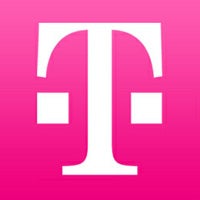 Apple is allegedly "
increasingly likely
" to reach an agreement with Deutsche Telekom, T-Mobile USA's parent company, for bringing the next iPhone in the carrier's portfolio for the first time.
Apparently that is going to happen at least after a quarter of iPhone 5 sales on other carriers, because Sanford C. Bernstein's analyst Craig Moffett says the move is about to happen in 2013.
It might have something to do with the
expected network upgrades from T-Mobile
next year as well, since 4G speeds will be one of the key selling points with the iPhone 5. Back in March, T-Mobile's CTO said in a blog post that "
our 4G network will be compatible with a broader range of devices, including the iPhone.
"
Apple showed that it is not shy to bring its bread-and-butter device to smaller carriers, and even offer it on prepaid, which is T-Mobile's stronghold, so the terms of the agreement might actually be better than the multibillion, multi-year agreement that
Sprint signed with Apple for selling the iPhone
, for example.