Sprint has to pay Apple $15.5 billion for the iPhone, says it needs $7 billion
63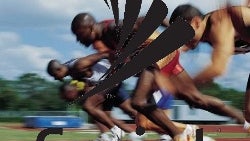 Sprint has finally spilled out the details of the gigantic bet it's taken with Apple's iPhone. The nation's third-largest carrier has obviously inked a very risky four-year agreement with Apple, under which
Sprint has to pay $15.5 billion
. The carrier expects the Apple deal to yield a "net present value" of between $7 billion and $8 billion in return throughout those four years, but still CEO Dan Hesse admits that the Now Network is paying Apple a 40% higher subsidy than other carriers. This translates into an extra $200 for Cupertino for every Sprint-branded iPhone.
"iPhone has an expensive contract, but is worth every penny,"
Hesse said.
At the same time, the carrier said it will
need $7 billion in new financing
in the next few years to cover for that shortage of cash after the Apple deal. The market value of the company coincidentally stands at $7 billion as well.
In addition,
Sprint is undergoing a $7 billion network upgrade
, which only worsens things when it comes to the company's cash assets. The carrier is also negotiating the terms of a new deal with ClearWire.
Analysts met the news skeptically and
Spint stock responded by going down
nearly 7%, slashing slight gains it had registered. ClearWire stock, in contrast, grew by 19%, but the company is still looking for $900 million in funding.
What's the danger here? In effect, Sprint is betting the farm on not one but two huge investments – the iPhone and the upgrade to LTE. Both seem essential to the carrier's future, but at the same time Sprint has taken a huge bet as it cuts very close to the bone, meaning that the company could face
problems with liquidity
if its strategy fails.
It's too early to estimate the prospects of the laid out plan and some analysts say it will take a year to see Sprint's progress towards its two goals more clearly. The liquidity risk might also mean another review of its credit rating very soon. This risky future outlook dwarfed the otherwise stronger than expected quarterly results for Sprint.
What do you make out of this -
is Sprint's iPhone bet a sprint or a marathon?
Is now just a good time to buy or does this moment signal trouble for Sprint?
Recommended Stories