T-Mobile says its LTE network is testing now, will launch next year
8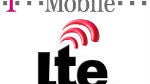 T-Mobile finally has a strategy to move to LTE and the details of that work are starting to come out. T-Mobile has announced how it will begin building its LTE network, when the testing will begin, and what to expect as we move towards the planned 2013 launch. So far, it seems as though T-Mobile is getting a start, but it certainly has a long way to go.
The official announcement starts by pointing to the deal we heard about last month with
Ericsson and the Nokia Siemens Network
, which will help T-Mobile build out its LTE network. The agreement will help T-Mobile modernize (aka add the 1900MHz spectrum to) 37,000 GSM/HSPA+ cell sites as well. This makes for a good start, until T-Mobile gets into the details a bit later.
Apparently, the company has only "modernized" 400 GSM/HSPA+ cell sites so far (likely these are mostly sites around the Moscone Center in San Fran, so unlocked iPhones would get 3G on T-Mo at WWDC.) Still, T-Mo is working fast and expects to have 2,500 sites by the end of July. Additionally, 19,500 sites have had zoning permits secured, but only about 4,000 have actual building permits. So, there's a lot of work left to do.
Trials of the new LTE network have already begun, although T-Mo will begin more trials this summer using Release-10 equipment, which is the standard of LTE Advanced. LTE Advanced is both backwards compatible with LTE and also has a theoretical top speed (1.2Gbps) about 4 times faster than LTE (326Mbps). That bodes well for the network, which is still slated for launch in 2013.