Apple bringing Carpool Karaoke to Apple Music as a series
4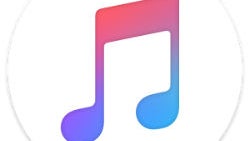 There have been plenty of rumors that Apple is working on taking over TV and would be adding original content, but it turns out that Apple has a bit of a unique plan in terms of video content and where it will live. The latest news is that Apple will be bringing Carpool Karaoke as a video series to Apple Music.
If you've been anywhere near YouTube recently, you've probably heard of Carpool Karaoke. If not, it's a viral hit from The Late Late Show with James Cordon in which James Cordon rides around in a car with various celebrities singing together. The skits on The Late Late Show have had James singing with the likes of Stevie Wonder, Adele, Justin Bieber, Michelle Obama and more. Now, while the sketches will also still exist as part of The Late Late Show, CBS will be producing a 16-episode series exclusively for Apple Music. James Cordon will not host the new version of the show, but the new host has not been revealed yet, nor has the release date for the new series been announced.
While Apple Music may seem like a bit of a strange place for a video series, Apple's senior vice president of Internet Software and Services, Eddy Cue told
The Hollywood Reporter
that Apple has no plans to compete directly with services like Netflix. Instead, it wants to help create original content that is "complementary to the things we're doing at Apple Music or if we see it being something that's innovative on our platform." That would explain Carpool Karaoke coming to Apple Music and Apple's involvement in the realty series
Planet of the Apps
.