Apple bought excellent automation app Workflow and is making it free on the App Store
2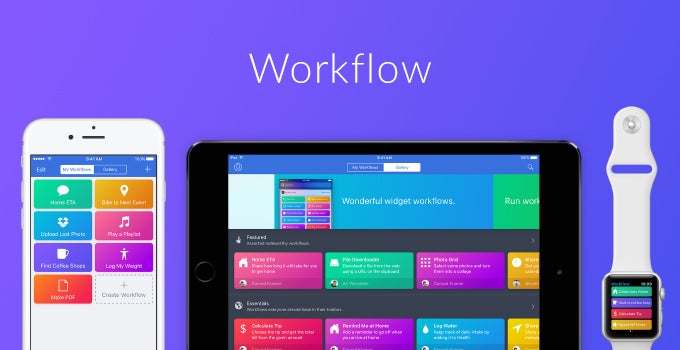 Apple has acquired automation app Workflow, which is one of the best productivity apps currently available on iOS, and the three-person developer team behind the app will be heading to Cupertino, California, to work on currently-unspecified projects for Apple.
The acquisition has been closed for an undisclosed sum,
TechCrunch
reports, but unlike other similar scenarios where a tech giant buys out an app solely for the developer talent behind it and then shuts down the initial service, Apple plans on doing no such thing. In fact, not only will Workflow remain on the App Store, but it's also going free.
This is a smart move on Apple's part, as Workflow is pretty much the only app of its kind on iOS. In short, Workflow is a personal automation tool that lets you combine actions via a drag and drop interface to create "workflows" of actions on your device. For example, you could set up a Workflow widget with a handful of buttons that let you perform complicated actions (like playing a certain playlist or getting directions to a certain place) with a single tap.
"We are thrilled to be joining Apple,"
said Ari Weinstein, one of the developers behind Workflow and a former jailbreaker.
"We've worked closely with Apple from the very beginning, from kickstarting our company as students attending WWDC to developing and launching Workflow and seeing its amazing success on the App Store. We can't wait to take our work to the next level at Apple and contribute to products that touch people across the world."
The trio will be working on future projects at Apple, although no announcements have been made at this point. If you're not a devoted Workflow fan already and would like to check out the now-free app, follow the link below.