Job postings are the latest sign that Apple's AR glasses are coming
6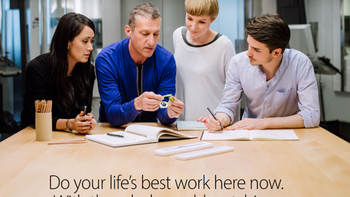 At this point, most Wall Street analysts believe that the next big thing to come out of Apple will be Apple Glasses. These are the AR powered spectacles that take the baton from Google Glass and try to make it across the consumer finish line. Last week,
Apple purchased AR lenses producer Akonia Holographics
for an undisclosed price, taking another step toward the production of Apple Glasses.
In addition, during the first three weeks of August, Apple posted six job openings seeking an AR Application Engineer. While the posts don't specifically mention Apple Glasses, another job opening from earlier this summer might have contained a hint about the AR wearable device. Looking for a Product Architect to work with Apple Maps, the company said that the job entails working with laser enabled LIDAR and with Augmented Reality in relation to digital mapping.
"Digital maps have become essential tools of our everyday lives, yet despite their ubiquity, they are still in their infancy. From urban mobility to indoor positioning, from LIDAR to Augmented Reality, advances in technology and new kinds of data are powering innovations in all areas of digital mapping. If you love maps and are passionate about what is possible, you will be in great company."-Apple job posting
Considering that Apple Maps currently has nothing to do with AR, the job sounds like it could be related to the navigation directions you might see while wearing a pair of AR glasses. With the suddenly frenetic activity from Apple,
analyst Ming-Chi Kuo could be right
and we could see Apple Glasses launch as soon as 2020. Meanwhile, the number of job postings from Apple containing the words "AR Application" in the job title have suddenly soared (see the chart at the top of this article).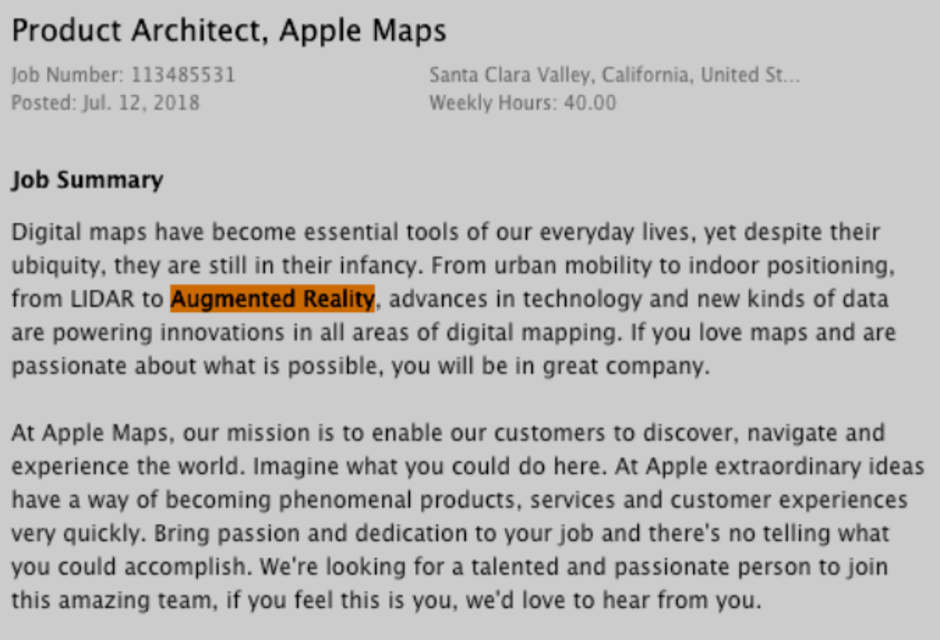 This Apple job posting seemingly hints that Apple is building an AR team for Apple Glasses